No Comments
Prom is Near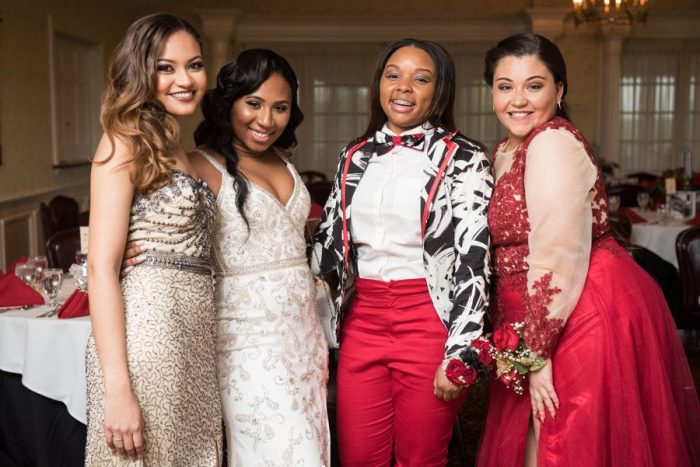 Janae Van Burch | On 28, Jan 2018
With prom season creeping upon us, it's never too early to start planning for the big day. Here is an article to help anyone going to prom be prepared.
Unfortunately for the ladies, there is always much more work, appointments, and planning to go into prom than there is for the gentlemen.
The official date for Hudson Catholic's senior prom is Thursday, May 10, 2018. That gives seniors around four months to prepare for the big day.
First things first: who are you going with? Alone, with a group of friends, or with a date? It would be smart to begin thinking about your options. If you plan on going with a date, it should be one of the first things think about, being that most people color coordinate with their dates.
Appointments for hair and makeup ALWAYS fill quickly, so once you find out the date for the prom you are attending, I would suggest making your appointments as soon as you can, so you don't have to go to a second or third choice salon.
It's never too soon to start dress shopping. Remember to keep an open mind–you may have an idea of a dress you would like to get, but end up loving something completely different than you expected. Once you find the dress, get your alterations done quickly. The tailor could always make an error or take longer than expected.
Once you have everything with your dress finalized, it's now time to accessorize! Bracelets, rings, necklaces, earrings, a clutch, and shoes that match always bring the whole outfit together. The corsage and boutonnière also tie in with this category. Arrangements with the corsage and boutonnière should be made with your date.
One last thing to consider for prom is your prom house weekend. Where do you want it to be? How many people would you want there? How long are you staying? How are you getting there? This is probably the most complicated part about the prom process because there are many factors that go into renting a place for the weekend. A tip that could make this process easier is perhaps starting a group chat. Assigning roles to people such as looking for a good house, being in charge of transportation or food, and organizing the money situation can make the process a lot easier.
Prom season is upon us, seniors! It's time to start planning!