No Comments
Stand With Parkland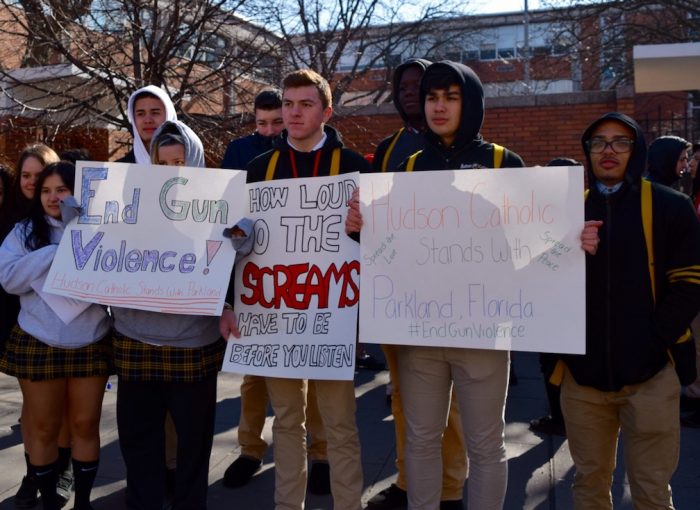 Janae Van Burch | On 30, Mar 2018
On Wednesday March 14, 2018, thousands of students across the country walked out of their classrooms to commemorate the 17 lives that where lost at Marjory Stoneman Douglas High School. There were nearly 3,000 reports of protests nationwide. Students from elementary to college level showed how they felt about the shooting in many different ways. Some took part in roadside rallies to honor shooting victims and protest violence. Others held demonstrations in school gyms or on football fields. Massachusetts, Georgia, and Ohio students went to the statehouse to demand new gun regulations.
Instead of just being traumatized by the situation and mourn, many kids wanted to make a change. They decided that enough was enough. Something had to happen so this wont happen again. Parkland students have started #neveragain. An anti gun movement that is sweeping the country. The kids visited Harvard Institute of politics. Speakers included current and former Parkland students Matthew Deitsch, Ryan Deitsch, David Hogg, Cameron Kasky, Alex Wind, and Emma González, the 18-year-old who became the face of the #NeverAgain movement after giving a viral speech days after the shooting.
Hogg stated that "It's important that we have these moments of silence to remember these individuals, but I think it's just as important to speak up. We have been silent for too long as a nation. We've allowed these things to continue for too long."
Hudson Catholic remembers those who have tragically lost their lives due to senseless acts of gun violence.