One Comment
Poetry: Fresh Start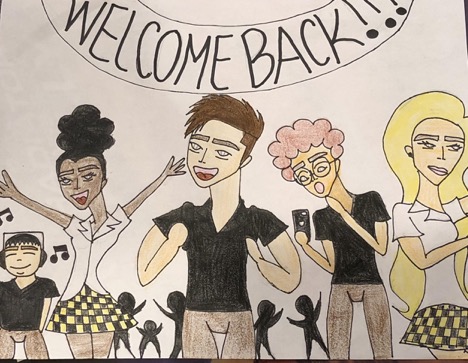 Javier Herquinigo | On 20, Sep 2018
Another new year, another first day
So much to hear, so much new stuff to say.
You've been here before, but it feels so new
So much in store, and you know it's for you.
Hope you get a good seat in your classes
And if you don't, pretend to need glasses.
First day back always feels like the longest
By the end, you're not feeling your strongest.
Be ready for both the good and the bad
You'll get through it, like other times you've had.
Getting back in routine might take a while
But just don't forget to keep a nice smile.
Waking up early is no easy task
Just five more minutes is all you can ask.
Try to be on time, try not to be late
Or else, Mr. Matthews will be your fate.
Although, it'll fly by before you know it
Always make the most of it, don't blow it.
Illustration by Bernard Guzman