No Comments
Op-Ed: Why NY Democrats Didn't Vote for Cynthia Nixon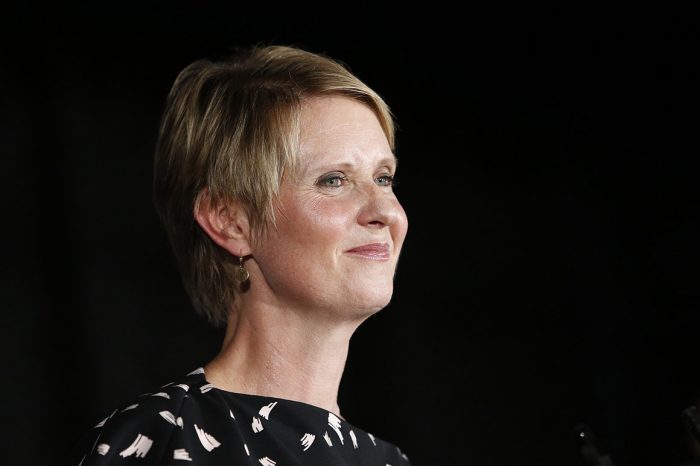 Pamela Rodriguez | On 21, Sep 2018
On Thursday, September 13, 2018, New York held its gubernatorial primary elections between the state's two Democratic candidates, incumbent Gov. Andrew Cuomo and actress/activist Cynthia Nixon.
Throughout the campaign season, the two have been going head to head on several issues, such as education, healthcare, and the subway system, with Cuomo specifically being criticized for his poor management on the aforementioned.
Nixon represents the new progressive wave of the left, similar to NY congressional candidate Alexandria Ocasio-Cortez, who recently defeated Rep. Joe Crowley in New York's 14th Congressional District Democratic primary.
Like Ocasio-Cortez, Nixon ran on socialistic ideas, such as healthcare for all and the legalization of marijuana. Ocasio-Cortez's win marks a particular shift in what New Yorkers want to see more of: social change and diverse representation. Nixon alike has stressed her passion for addressing and bringing solutions to the problems that weigh New York heavily, stating her loyalty to the people affected the most by budget cuts to public schools and those struggling in low-income areas.
But was there any substance to Nixon's promises of prosperity to the citizens of New York? Or is she just another celebrity who thinks she has what it takes to succeed in politics? It has been made abundantly clear in the two years after the 2016 presidential election that someone with no political background or experience can't live up to the pressures of representing a population. New York being a state inhabited by 19.8 million people would prove challenging to govern, especially with its accumulating issues of pollution and subway breakdowns and delays. So how exactly would former "Sex and the City" star and overnight politician Cynthia Nixon combat these hot-button problems?
The truth is, many didn't have faith that she could. Despite her multiple celebrity endorsements and a campaign fund that reached over $1.6 M, Nixon's lack of political background flagged her as a concern for many Democrats, especially moderate Democrats who want to see change but aren't too keen on Nixon's socialist-based plans. Based on the results of the election, it is perhaps fair to say that most New York Democrats were aware of the bargaining that has to be done to come to agreements further than within the state house. Washington is where the goal is set.
With the 2018 midterm elections looming large in less than two short months, Democrats are determined to take over the House and Senate. New York needs a governor skilled enough to appropriately represent them going into the tumult that lies ahead. Nixon's socialist ideals wouldn't hold up in a time where bipartisan negotiations are needed the most. Moderate Democrats and most Republicans know that at this time of such turmoil within our government walls, things need to be taken one step at a time and with the utmost caution as not to furthermore disturb the peace between the two major parties.
Change, although necessary and inevitable, isn't always good if not brought about the right way. Despite the strides made by the Bernie Sanders crowd on the extreme left, New Yorkers (and it seems most citizens from Democratic-leaning states) want to see the country move forward but realize that appropriate qualifications are needed from their representatives in order to get there.