No Comments
The Athlete Spotlight: Essence Carson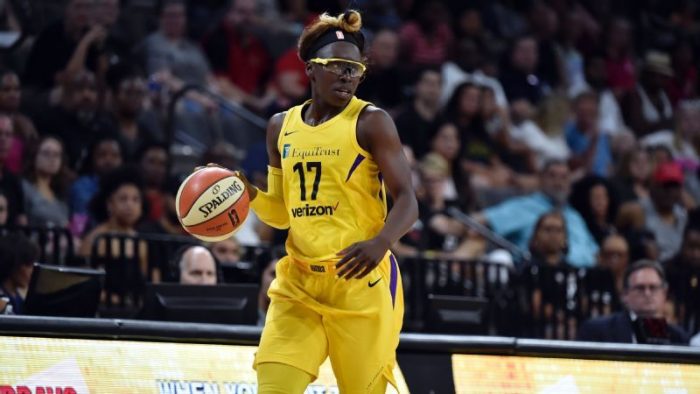 Jabarria Brown | On 10, Nov 2018
Essence Carson is a WNBA superstar who currently plays for the LA Sparks. She started playing basketball when she was 11 years old. She attended Paterson Eastside High School in New Jersey where she played basketball and went on to Rutgers University to continue playing basketball.
Carson can be described as a humble person that works hard every single day, and during her time at Rutgers University she made a statement all fours years due to her outstanding performance. She continues to in the WNBA and, proving that her hard work has paid off, even winning the WNBA championship last year.
Carson's style is really unique on and off the court. She wears clothing pieces she knows nobody is ever going to wear. Her style is simply wearing whatever she wants and doesn't care what others say. On the court, she wears some of the best shoes in the league!
When playing, Carson is good under pressure. Her style of play is a mixture of Paul George and Kyrie Irving. She knows what she has to do to win the game. Even if her team needs a defensive stop to win, she's going to make sure it happens!
What many do not know is that Carson is a multi-talented person, whose second passion is doing music. Being in the music industry was actually her first dream and basketball was her backup plan.
On November 12, 2013, she independently released her first album called Broken Diary. Carson produced 70% of the album and released music videos for two singles off the album called "Hater" and "Love Letter". Carson has also noted that her musical influences are Stevie Wonder, Ray Charles, and Jay-Z.
These small but interesting details about Carson's life and career prove that a dedicated player can have an intricate background and have other passions as well. She serves as living proof that people can have multiple interests and there is no limit to what one can do.