No Comments
What's So Scary?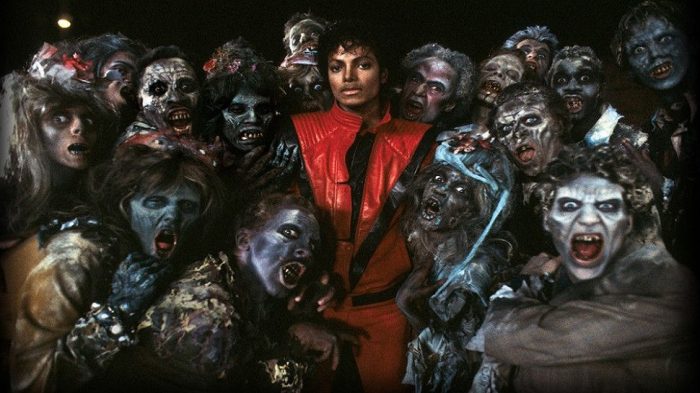 Multiple Writers | On 30, Oct 2018
By Sofia Santos, Danielle Singson, and Amber Shahzad
As the leaves grow browner and the breeze gets colder, Halloween approaches. Pumpkins carved and streets dimly lit, the youth nationwide anticipates the scariest month of the year. Boo! Happy Halloween!
The monsters under your bed, the bloody girl in the mirror, and the clowns on every corner, everyone of every age at one point was afraid of something. It seems that as seniors, our only fear now is the uncertainty of our future.
In celebration of Halloween (and out of morbid curiosity), we interviewed some students and asked them about what their Halloween fears were over the years, and how they have changed.
What WERE you afraid of?
Senior Pamela Rodriguez told us of her fears of the dark.
"I hate the dark. It's the not knowing what's there that scares me," Rodriguez said. In the dark there is infinity, and also an infinite amount of mysteries that can hide in such dark places. Creepy spirits, souls, magic, and hallucinations abound in the dark!
Aside from the unknown, we have students like seniors Milan Spellman and Simone Abdullahi who are scared of clowns and dolls like Chucky.
In these modern times, it seems young children and teenagers' fears stem primarily from horror films. These movies often become ingrained into our culture, and they portray an image that is supposed to make us avoid the storyline and focus on the dark spirits that are there. Many times, we have religious affiliations that help take away any evil spirits, especially in movies.
Senior Ian Kan states, "People with religious affiliations scare me, like the movie The Nun." We also encounter movies that involve serial killers, who are real in our world. Senior Ireland Tavarez stated, "The guy with the mask. Not like it scares me anymore, but stuff like Jason, or people with knives."
For those of us who want to avoid the movies, we can all enjoy a good pumpkin spice latte during the fall season. As we go apple picking and watch the leaves turn orange, this is also a valuable time to spend with family.
But for the rest of us, it's time to sit back, grab some popcorn, and watch your favorite horror film. After all, it can't really hurt you–or can it?