No Comments
What Do You Like Most About Hudson Catholic?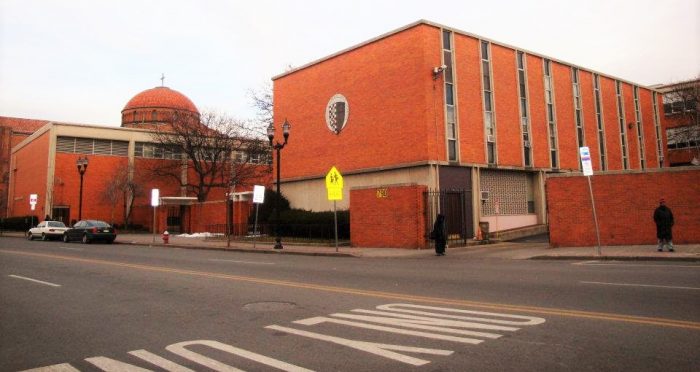 Multiple Writers | On 10, Nov 2018
By Milan Spellman and Quincy Slay
There are pros and cons in every situation, so of course, there are pros and cons to school. Everyone has a different opinion on how they feel about school. Some love it and have the most school spirit, while others say that school isn't for them.
In our opinion, we love school. Hudson Catholic is a very small school which is super welcoming. Here, everyone treats each other like family.
Quincy: "I like school because I get to do my thing. Since it's a small school everyone knows each other, I have a great friend group. We all make each other laugh and know that no matter what, we are down for each other."
Milan: "I like school because Hudson Catholic just gives me positive energy. The teachers are funny and my friends are the greatest. The teachers are really cool, and give you a lot of independence."
We asked some other students what they like most about our school.
Haylee Ramirez, a player on the girl's basketball team, told us she loves the school spirit. "I love how everyone supports each other when it comes to sports," Ramirez said. "[The] Volleyball [team's] senior night just passed, and you could really feel the love in the gym."
Ian Kan, Student Survey Editor for The Commentator, said he enjoyed the school activities we have done this year.
"I feel like this year is different from every other year," Kan said. "I'm not sure if it's because I'm a senior and trying to make the best of every moment, or if everything has really just gotten better over time." He also said that this is the first year in his high school career that he feels like everyone is super enthusiastic about upcoming events, such as homecoming and the lock-in.
What do you like most about Hudson Catholic? Let us know in the comment section below!