No Comments
The Teen Vaping Epidemic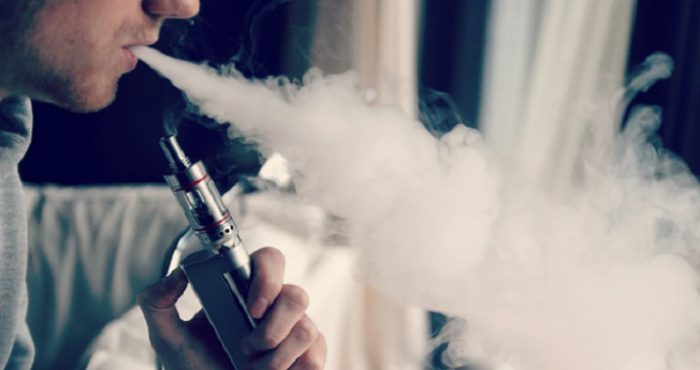 Julian Taka | On 10, Nov 2018
Why has vaping become an epidemic among teens in America?
Vaping among teenagers was first reported in 2016. There has been a sharp spike in the use of vape and e-cigarettes among young adults and it has caught the attention of the US Drug and Food Administration. A survey in 2016 showed that 1.7 million high school students have used vape and e-cigarettes before, in addition, a total number of 500,000 middle school students have vaped.
Because the numbers have grown exponentially, the US government is concerned that some companies have intentionally targeted teens by marketing products towards them through their appealing scents and flavors. Government agencies have begun to combat this epidemic on companies that they believe to have done this.
Studies showcase that certain flavors are more appealing to teens and kids than others. Flavors such as cotton candy, cherry, and other fruity essences are more appealing to minors. Joseph Allen, the assistant professor of Exposure Assessment Science at the Harvard T.H. Chan School of Public Health, stated that the artificial flavors in e-cigarettes lure kids to use such products. He also stated that kids that have used e-cigarettes reached the point of using tobacco products, with 1 in 5 eighth graders having tried e-cigarettes.
There are labels on the products with a warning on them, stating that it is for people aged 18 and older. But Bella Kacoyannakis, who started vaping as a teenager, now 20, stated that when she was a teen, the warning wasn't going to stop her. She also claims that she didn't think of it at the time, and continues to vape without knowing how it works.
High school teachers stated that they have seen students vape in their schools, and even in class. One high school principal reports that in his school, the students who vape have a device that looks like a flash drive. He stated his concern on the lack of knowledge regarding the appearance of the vaping device, which can be mistaken for a flashdrive. This lack of knowledge is the most important part. Most kids assume that e-cigarettes are heated by water, when in actuality it is composed of e-liquid which changes to aerosol.
This has become such an epidemic that the government is putting e-cigarette companies on a 60-day notice. The FDA will be cracking down on the sale of e-cigarettes to kids and teens. Companies are now under stress to get their products off of kids hands. I myself have seen the effects. When I'm on YouTube, I see advertisements telling me the effects of smoking, showing that action is being taken. This both pushes companies and individuals who vape into a tough spot.