No Comments
Too Early for Christmas Music?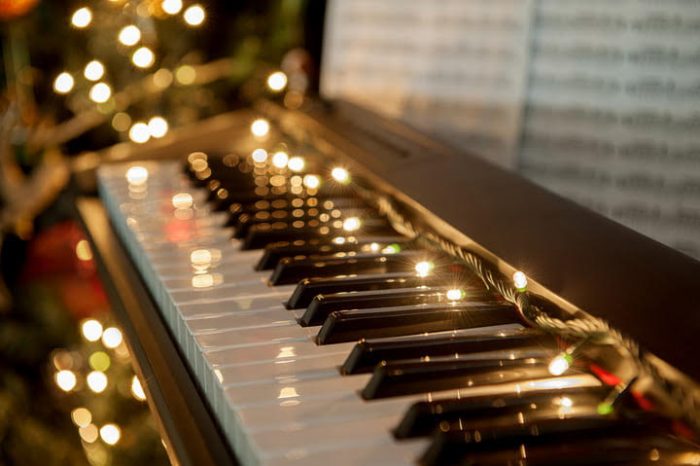 Brianna MacKay | On 23, Nov 2018
It is that time of the year again. That Christmas feeling that everyone has waited all year for is back in the air, and one of the biggest parts of Christmas is the music of course.
For some people, it might be a little too early for Christmas music to be playing in the mall and on the radio stations. I know personally, I grew up in a house where Christmas music was not allowed to be played until December 1–anytime before that was too early for my mom.
However, there are not only households, but other countries that think people like my mom are too late to the game when it comes to starting up the Christmas tunes.
"The preparation for Christmas starts early in the Philippines," senior news editor Jhelaine Palo explained. "They don't celebrate Thanksgiving. They start putting up Christmas decorations and selling lanterns during September. They also start the countdown to Christmas and playing Christmas music in September."
So this raises an important question: When is the earliest that Christmas music should start being played? To find the answer, The Commentator asked students and teachers their opinions on the matter.
For Mrs. Lisa Matrale, one of Hudson's English teachers, she thinks now is about the right time to start playing the Christmas music.
"Typically I would say Thanksgiving night is the time you start listening to Christmas music. But since the holiday season seems to blow by so fast, any time after the first two weeks of November is fair game," she stated. She even added that she already has all her Christmas CDs for this season ordered and on their way.
According to Ms. Lucas-McGady, everyone's favorite Anatomy & Physiology teacher, mid November may be a little too early for Christmas music. She thinks that the day after Thanksgiving is the most ideal day to start listening to Christmas music.
"Christmas songs should not be played until after Thanksgiving. The day after Thanksgiving is fine. You get rid of Halloween and Thanksgiving, and then you prepare for Christmas," she said.
Senior Javier Herquinigo had a somewhat similar answer when asked the question.
"I think it's appropriate to start listening to Christmas music after Thanksgiving, like maybe a week after, more towards the end of November," Herquinigo answered.
After hearing some of the opinions of the teachers and students of Hudson Catholic, it seems that we might not be totally ready to start listening to Christmas music all-around the clock quite yet. But just because we aren't ready at this very moment, it doesn't mean that the time for listening to "All I Want For Christmas Is You" and "Jingle Bell Rock" isn't right around the corner!