No Comments
Poetry: "Christmas"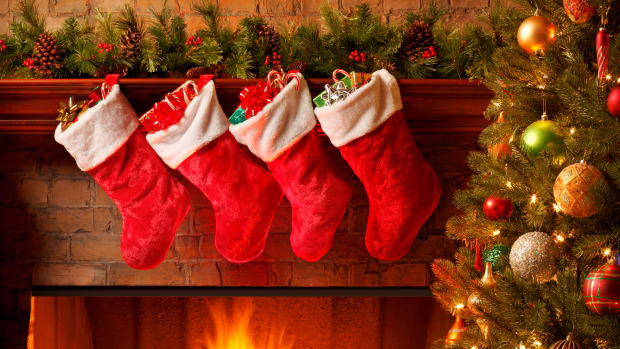 Simone Abdullahi | On 24, Dec 2018
The day before Christmas, hanging by the fireplace, lies our unstuffed stockings
Everyone is rushing down the halls while the clock is tick tocking
Many kids patiently awaiting by the window to watch the reindeer flocking
Bundling up into winter attire.
Hat, scarf, and gloves, kids run outside to play in the snow
Making snow angels, building snowmen, a rapid fire of snowballs, they throw
Dressed in their Santa Claus hats, they imitate him, "Ho Ho Ho"
He is someone kids aspire.
Yes, playing outside in the snow is always a ton of fun.
But how can we play with so much work to be done
We've decorated the roof and porch, but the decorating has just begun
Picking out a Christmas tree.
We bring the tree inside to decorate it with love and care
We decorated with tinsel, popcorn, and shiny ornaments that leave a glare
We makes sure our tree is fully decorated, leaving no spot bare
Christmas joy comes for free.
Later on we gather our ingredients to make cookies for the holiday
We thoroughly beat the eggs and spray the pans with cooking spray
After they are done cooking, we take the cookies off the tray
We made so many kinds.
If you bite into our cookies nothing but love can be found
We know that our cookies are absolutely scrumptious, the best cookies around
We are absolutely positive that old Saint Nick just scarves them down.
At least in our minds.
We finished baking cookies for Santa, and started our Christmas wish list
We watched a movie about an elf wanting to be a dentist
Finally, we lay in bed, gently, our heads are kissed
Cookies sat on a dish.
While we lay peacefully asleep, down the chimney he went
Bringing lots of Christmas toys, not a single dime spent
Praying we don't receive coal, something we want to prevent I only have one wish.
Yes, big presents wrapped in red, green, & gold are very nice
But Christmas time is a time that should make you think twice.
I could go on forever, so I'll keep this short & concise Christmas means so much more.
Christmas time is about what we give not about what we receive.
It's about what we as a whole will be able to achieve
How much we are willing to share so no one will grieve Christmas, not found in a store.