No Comments
Ja Morant is the Man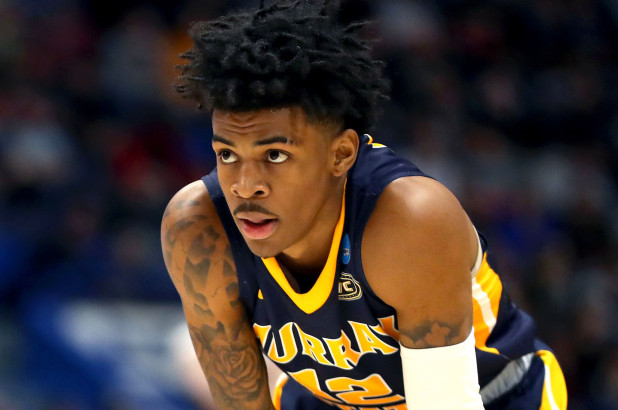 Quincy Slay | On 29, Mar 2019
Going into the 2018-2019 college basketball season very few knew about Murray State's Point Guard, Ja Morant. He flew under the radar during college basketball recruiting despite being on the same AAU team as the NBA's projected #1 pick and Duke legend Zion Williamson.

Ja Morant is a very athletic and creative guard who has great vision and can score with ease. The part of the game that he enjoys most is getting his teammates involved. This is something that has NBA teams ready to select him in the upcoming 2019 NBA draft.

As he has been displaying every night, he has no problem with stepping on the gas and leading his team to victories. Morant is averaging 24Pts, 10Ast, and 5Reb per game, along with a Double Double which is a very rare thing to do in college basketball.

This season, Ja Morant led his team to a great 24-8 record, which earned them a 12 seed in the NCAA tournament.

When Ja Morant hit the floor in the first game of the tournament against Marquette Golden Eagles' Markus Howard it was obvious that Morant was the best player on the court. He secured a triple-double with 17Pts, 16Ast, and 11Reb, which was the first since Draymond Greene's triple-double in 2012.

Due to this and much more, every night Ja Morant proves that he's that man.