No Comments
Award-Winning Engineering Course Enters 4th Year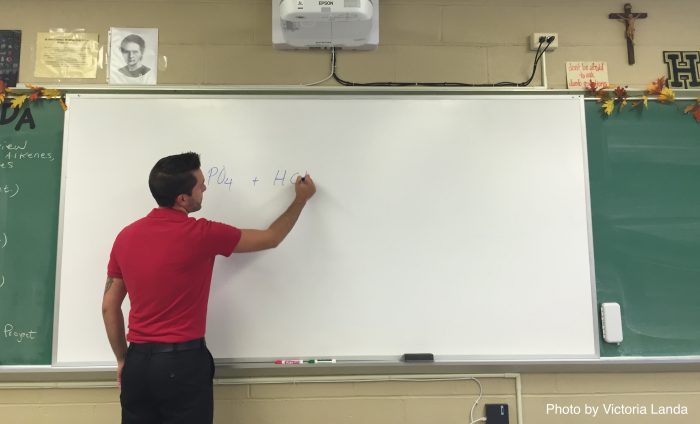 Gabriela Cervantes | On 14, Oct 2019
All the hard work has paid off!
A program that has been climbing to the top since the 2016-2017 academic year, the outstanding Principles of Engineering course that received a STEM award last spring is entering its fourth year at Hudson Catholic.
Over the years that Mr. Mamora has been teaching this innovative course, it has only gotten better and better.
Engineering students love to be in the engineering program and appreciate Mr. Mamora and the things he does for the class.
"I enjoy this class a lot!" senior Kiye Smith said. "The projects and the program itself is great!"
Interesting hands-on projects and more make this program stand out at Hudson Catholic Regional High School. Underclassmen, take note! This may be one of the best classes you ever take here at Hudson.