No Comments
A Special Opening Mass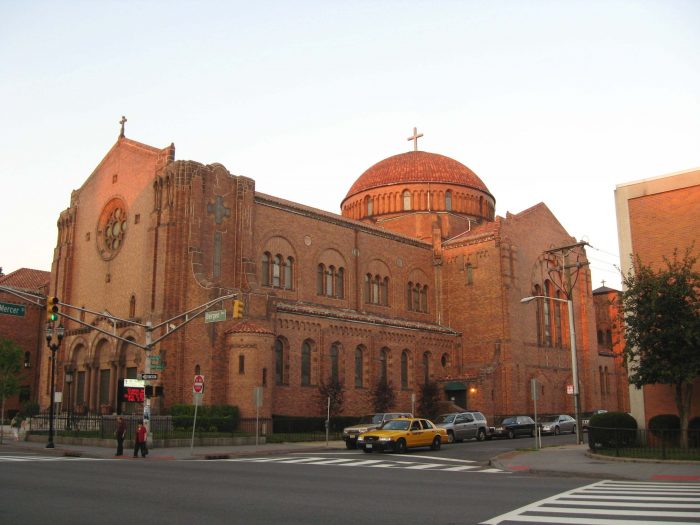 Multiple Writers | On 14, Oct 2019
by Elizabeth McDonnell and Aiden Phuc Nguyen
St. Aedan's Church has been the home of Hudson Catholic High School masses for years. On Friday September 27, 2019 the school had their annual opening mass. Each year, the school has an opening mass to welcome the students and staff to the new school year. This year the mass was celebrated by Father Larry Evans.
The students body and school staff always looks forward to Fr. Larry's masses. He brings high energy and faith, mixed with humor. His homily is always full of life. When asked where his inspiration for the homily comes from, Fr. Larry gave a surprising answer.
"To be very honest, I really have no idea what I am going to say until the time comes," Fr. Larry said.

During mass, the readings are presented by the student body. Ms. Hoffman, one of the Hudson Catholic religion teachers, arranged who read for this mass.
"[The readings are] more relatable if another child is doing it," Ms. Hoffman said. "It's better than always having the teachers do everything."

During Fr. Larry's homily, he called up a few students. He asked them to copy what he did, and proceeded to do silly actions: wave their arms, spin around, hop, and more! Each copied him, and afterward he compared this impromptu game of Simon Says to life. He said they could do whatever they wanted to do, but they copied the embarrassing actions because an authoritative figure told them so. It was an interesting way to illustrate a powerful truth.

Overall, the mass was very eventful and a great way to kick off the school year.