No Comments
New Traffic Patterns in Area Surrounding HC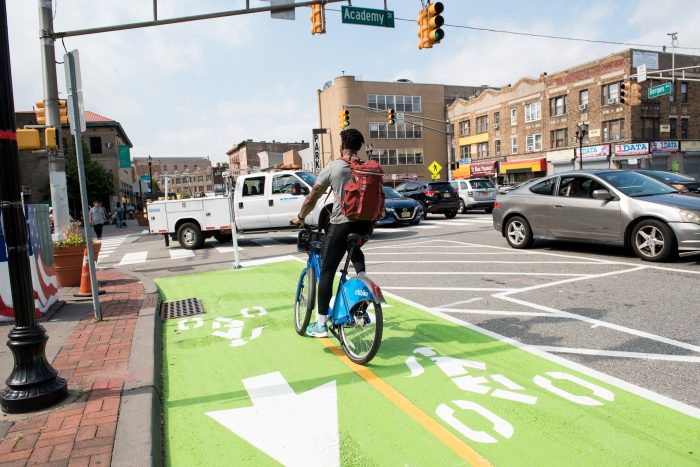 Emma Marmalejos | On 29, Oct 2019
There's a big difference in how Hawks have been getting to school this year.
A new four-mile-long bike lane has been added to Bergen Avenue between McGinley and Journal Square. Due to the four-mile bike line that has been in effect since June 2019, some Hudson Catholic students' commute has been made more difficult.  
Senior Kai Jones said her commute has been affected.
"The bus driver stops in the middle and leaves me in the street. It is cutting into my time to get food. I just think it's unnecessary, and it's taking away from space needed for cars and buses."
In the future, the four-mile bike lane will expand into a 20-mile stretch.