No Comments
Two Hawks, One Nest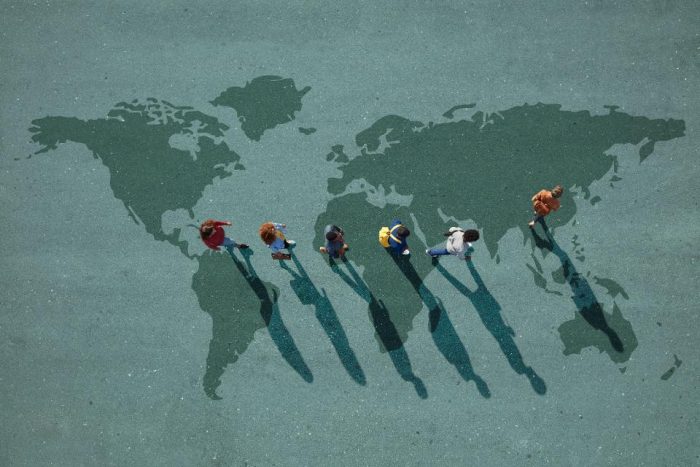 Soukeyna Cisse | On 11, Feb 2020
Hudson Catholic Regional High School is full of one of the most diverse student bodies in the country. We have all sorts of students here, from kids who live down the block, to kids who travel from Pennsylvania, to international students from all around the world. Hudson Catholic truly is a melting pot.
I myself was not born and raised in the U.S. Coming from France, I know what it is like coping with two different worlds, so for this piece I wanted to highlight two senior Hawks, one a U.S. native and the other an international student.
Maya Beals and Scott Lin are both 17-year-old seniors at Hudson Catholic, and I have asked them the same questions to analyze how their lives compare.
Maya Beals was born and raised here in the United States. After school she likes to have a lot of time to herself. She enjoys being in her own space and pampering herself and keeping herself busy.
Being an outcast has never been a problem for Maya, other than the time she was living in Pennsylvania, in a new place with strange faces. She said, "As far as living in Jersey City, I never felt like an outcast. I was always cool with everybody."
English has always been her favorite school subject. She is currently in AP English and has achieved an 89 average for the first marking period.
Maya always found it easy to make friends. You can say she's an outgoing "people person."
Scott Lin was born and raised in China. He came to the United States to study.
After school, Scott enjoys listening to R&B music, and he regularly enjoys go-karting on weekends and watching comedy films.
He sometimes feels like an outcast, he said. "The biggest problem is that I am not a native speaker so I felt like it's not easy to understand what others say and express my own feelings," Scott shared. "But I'm still putting my hard work on it."
At Hudson Catholic he feels that it is easy to make friends, he told us.
"Most of the people here are really nice," said Scott. He has never been bullied and hopes school bullying never happens. It is not easy adapting to a new country, and he can say confidently that Hudson Catholic has made it easier for him.