No Comments
Sorrys and Softball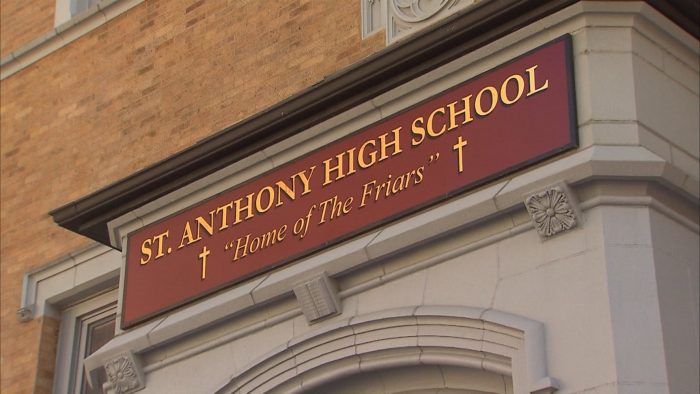 Aaliyah Pacheco | On 20, Apr 2020
It was 2:45 pm when the bell rang. Everyone in my last period U.S history class knew exactly what it meant. Whatever the turnout was, we knew tomorrow wouldn't be the same.
"Aye, what do you think is going to happen?"
As those words left my classmate's mouth, I couldn't help but overthink it. Would I be here with all my friends next year or somewhere new with strangers?
The day had finally come. It was April 8th, 2017, and the news of whether my school, Saint Anthony High School, would stay open would be released at 6 pm that night.
Before I knew it, it was 3 pm which meant one thing and one thing only: softball. Even though our school's fate was going to be decided in a matter of hours, we still held our usual practice that went on for about 3 hours. The team had time to get themselves together before practice started which usually meant getting dressed, going to the bodega for a quick bite, and being back early and ready so we wouldn't have to run extra laps.
At 4 pm our coach was approaching the school. We were all in a circle talking about our future if things didn't pan out in our favor.
"Man, I really have no clue. And it hurts. Like, I really spent 3 years here and boom, I probably won't see it on my diploma." All the possibilities were laid out on that cafeteria table along with our gloves and bats. Just then the coach walked in and it was time to leave all the worries in that room and start to workout. "I have a different practice for you ladies. We've never done this before, so it's okay to sit out."
It was 5 pm and the team and I were engaged in practice. Instead of our endless usual drills of running around the field and playing till the sun went down, we scrimmaged. If I've learned anything from being an athlete, it was that a good day consisted of imitating a real game. We chose our teams, made a game plan and started immediately.
It was 6 pm and despite the news being distributed, we turned all our phones off and left them in our duffle bags. Whatever the outcome was, focusing on that wasn't going to do us any good. Time passed and the night was approaching, but we didn't care. The practice was far from tense. Seniors and freshmen getting together as if the 'social class rankings' didn't exist and we still were together as one. We kept positivity going before it was gone. The only thing that mattered in the moment is what was on the scoreboard. Every single teammate was focused on nothing but the bat and glove. 
It was 7 pm. The reality of our future was sitting in our email inboxes. As we all went to change the comforting words of my coach reassured everyone that everything was going to be alright.
"Okay ladies, I know you might be scared, but whatever happens just know I'm more than your coach. I'm your mentor, whether it's softball related or not. We know you're worried but don't be. If the outcome isn't great you still have options."
As our phones were loading the captains told us, "Listen we know we're seniors and all so the news doesn't really affect us as much, but just know we have a game tomorrow and don't bottle up those feelings. Use them to win."
We all got into the famous high school spirit and started clapping and cheering ourselves on. 
It was 7:15 pm and all of us held in our hands the news. The silence became deafening, interrupted only but the sound of our hearts growing louder and louder.
The first words visible on the page were, "Sorry to inform your family…"
We were all prepared for the worst and this was it. However, we didn't act like it and nor did it feel like it. We had other things going on, and dwelling on this wasn't beneficial for anyone. We all started to focus on something other than the devastating news, so we decided to make a game plan. To turn the negative feelings into motivation. To be a team.
We won our first game of the season the next day.