No Comments
Fall Fashion For The Ladies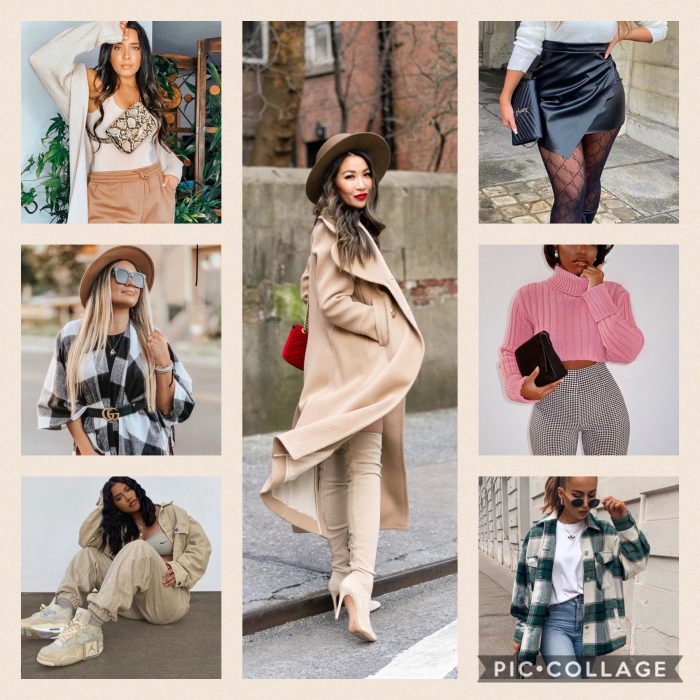 Desiree Rosa | On 29, Oct 2020
The falling leaves are summer waving goodbye and sweater weather has arrived! The season we have all been waiting for, Autumn!
As the weather changes from sticky hot to cold crisp air, take out your fluffy blankets and socks. It's time to learn the hottest chic trends this season.
We decided to talk fall fashion with the fashionista of Hudson Catholic herself, Ms. Geilyn Martinez.
Fall Colors
The colors for this fall are dark orange, burgundy, olive green, brown, navy blue, and all shades of nude.
"Nude is a neutral color, [so] it matches with almost everything," World Language teacher Ms. Martinez said.
These colors can compliment any skin tone and are a staple in fall wardrobes this year.
Outfits
It's always important to feel comfortable but in a fashionable way. The feeling of being cozy in your oversized and chunky sweater is exciting. They are definitely a must! Also, plaid cannot be forgotten! It brings a sense of warmth for fall and winter. You can pair these sweaters and tops with black leggings or jeans.
"No fall wardrobe is complete without your leggings," Ms. Martinez said. However, black leggings are for casual outfits. If you are leaning towards a "going out" look, you should get yourself a pair of leather pants or a leather skirt.
Cover Ups
I know lots of people who would rather not wear bulky jackets. Thankfully there are plenty of coverups that are light and warm, such as cardigans and duster coats. Cardigans are like huge hugs that never let go! A duster coat is a loose-fitting long coat that just falls on your body. Trench coats have always been in style during the fall and winter and are very classy as well.
We hope our fashion tips were helpful and useful, but remember that your style is an expression of your personality!
"Everyone has their own style, their own taste; at the end of the day it is your identity and it reflects who you are," Ms. Martinez said happily.