No Comments
You Can't Spell Truth Without Ruth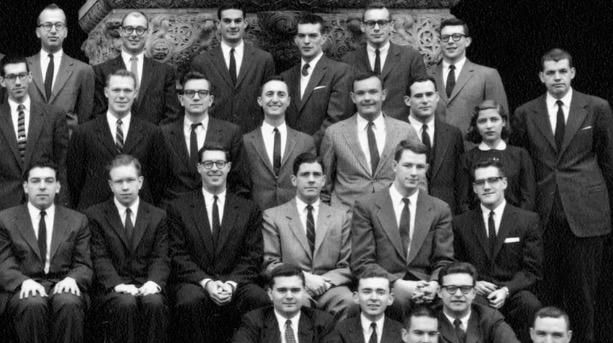 Nicole Acanto | On 21, Oct 2020
"I ask no favor for my sex. All I ask of our brethren is that they take their feet off our necks."
Justice Ruth Bader Ginsburg spent her life fighting against those who had their feet on her neck, and she did so with grace and massive influence.
Though the famous RBG died of complications from metastatic pancreatic cancer on September 18, her legacy lives on through her inspiring work that changed the world.
Throughout her career, RBG was a fearless pioneer for gender equality.
A strong woman needs a strong role model, and for Justice Ruth, that was her mother.
"My mother told me two things constantly," Justice Ginsburg once said. "One was to be a lady, and the other was to be independent… For most girls growing up in the 40s, the most important degree was not you B.A., but your M.R.S."
From a young age, her mother instilled in her the value of being your own person, and RBG instilled that into many other girls.
Though Ginsburg did not attend law school for women's rights, the treatment she got as a woman at Harvard Law School sparked her feminist instincts. One of nine women attending the law school in 1956, she recalls the being asked by the dean why they were taking up seats that would be filled with men.
Ginsburg, however, surpassed the judgment and self-doubt by accomplishing more than male or female at Harvard Law and later at Columbia where she continued her studies. Ginsburg finished first in her class upon graduating in 1959. Even then, when recommended for a clerkship with Supreme Court Justice Felix Frankfurther by Albert Sachs, Frankfurther said he wasn't ready to hire a woman and asked for a man to be recommended.
She expected there would be job offers upon graduating due to her stellar work at one of the top law firms in New York during law school, but she only received a follow-up interview with two out of the twelve firms she was interviewed for. Ultimately, Ginsburg ended up as clerk for Judge Edmund L. Palmieri from 1959 to 1961. From there she went to work for Columbia Law School's International Procedure project. Later, RBG went on to become a professor of Rutgers Law School in 1963 where her gender put her at a disadvantage once again.
Driven by her own experiences, Ginsburg began to work on gender discrimination complaints. In the '70s, she served as the director of the Women's Rights Project of the American Civil Liberties Union where she argued six major cases on gender equality before the United States Supreme Court. She completely believed that the law was gender-blind and that equal rights was something all groups were entitled to.
In 1980, President Jimmy Carter appointed RBG to the U.S. Court of Appeals for D.C. where she served until 1993 when she was appointed by President Bill Clinton to the U.S. Supreme Court. Ginsburg became the second female justice and the first Jewish female justice. She was a strong voice for workers, gender equality, and separating church and state.
Justice Ginsburg gained a lot of attention for her dissenting opinion in the case Bush v. Gore which decided the 2000 presidential election between George W. Bush and Al Gore. She objected to the majority opinion favoring Bush with the words she made so well-known: "I dissent."
RBG served 27 years on the Supreme Court, but even after her death, she serves as an iconic figure in the fight for equality among all people.
Ginsburg and women like her, such as Malala Yousafzai, Sojourner Truth, Susan B. Anthony and even women who you may know on a personal level from Hudson, like Ms. Jill Cypher and Ms. Lucas-McGady, change the lives of the women and men they meet by being strong forces who believe that women's rights are human rights.