No Comments
Lady Boss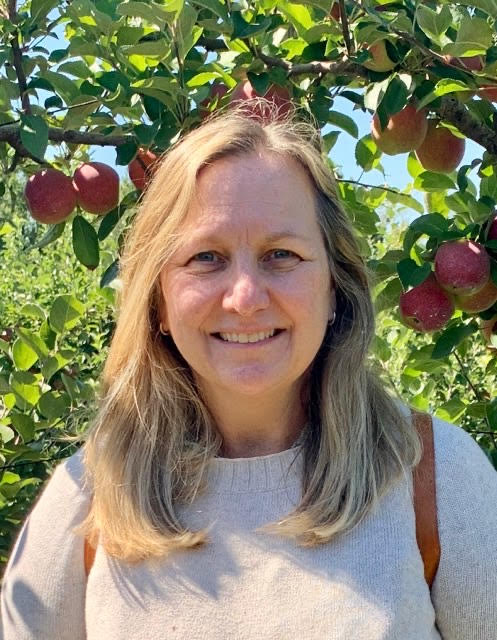 Nicole Acanto | On 10, Nov 2020
With an epic sweet tooth and an eye for design, Hudson Catholic's Advancement Coordinator Ms. Jill Cypher is the lady boss we all strive to be.

Ms. Cypher, who grew up on the south side of Chicago, knows what it's like to live a simple but happy life. She revealed that her parents, though not swimming in money, tried their best to make sure their kids traveled and experienced lots of things in life.

She called it "balling on a budget," but nevertheless, Ms. Cypher has seen more of the country than most.
She revealed that when she first got to Villanova University as a college freshman, she noticed that a lot of the students had lived a more luxurious life and were given more of an early boost than kids from where she grew up.

Her humble upbringing has inspired her in many ways. After retirement, she says she wants to spend her days running a nonprofit organization to support inner city students go to college so they can have access to opportunities. Ms. Cypher would also appreciate a week or two in Marco Island once in a while.

An advocate for women, students, and those who struggle to finding their voice, her biggest piece of advice stands strong.
"Never let anyone dissuade you from doing anything!" Ms. Cypher shared.
She also emphasizes the importance of doing what makes you happy no matter what the "nay sayers" have to say about it.

In the midst of a pandemic and suffering from an autoimmune disease, Ms. Cypher still finds the courage to go to work every day, of course taking the proper precautions to keep herself and her family safe.

"If I show people I can do it, maybe it will encourage other people to do it too," Ms. Cypher said.

Having moved from Saint Anthony's to Hudson Catholic after the former closed, she has encountered many students, and many she has learned valuable lessons from.

"A lesson I've learned is how amazingly resilient this generation can be," Ms. Cypher shared. "They come to school every day despite their hardships outside of the classroom."

Throughout the trials that life has had for her, including being a single mother and working hard to make sure the people around her are taken care of, Ms. Cypher has continued to carry herself with grace.
Walking through battles with a smile on her face, Ms. Jill Cypher is for sure the boss of her world.