No Comments
Summer Skin Care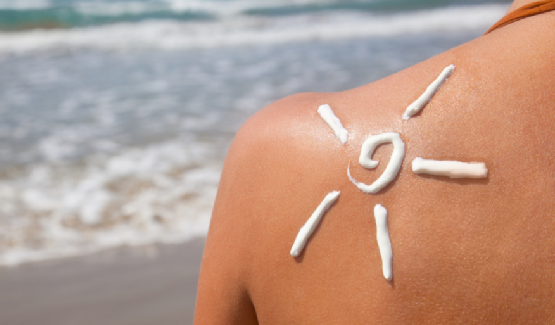 Valentina Gomez | On 24, May 2016
May is Skin Cancer Awareness Month.
Unfortunately 1 in 5 Americans will develop skin cancer throughout the course of a lifetime. Melanoma, the most deadly type of skin cancer, will affect an estimated diagnostic rate of 76.380 cases in the U.S in the course of 2016.
But what causes skin cancer? Sadly, the use of tanning beds and too much exposure to the UV rays of the sun are to blame. Nowadays many teenagers go to tanning salons to obtain a more desirable skin tone, many of them believing that it's harmless tan infrequently, but not realizing that it is quite detrimental all the same.
Tanning beds put skin cells in distress, and eventually those cells will die. Tanning not only leads to premature skin aging, but also changes in skin texture, wrinkles, and cataracts if eye protection is not used properly. According to the Youth Risk Behavior Surveillance System, 31% of white high school girls are tanning, and 27% of these girls are high school seniors. In New Jersey, adolescents under 17 years of age are banned to use UV tannings, but children over 14 years old can use spray tanning facilities.
Tanning salons advertise their amazing cheap monthly rates, but what they don't advertise are the medical fees you may have to pay in the future for related skin problems. It is not worth it to waste your money on dermatologists and plastic surgeons. Your money should be used for leisure and travel, sunny locations included – but with plenty of sunscreen!