No Comments
3-0?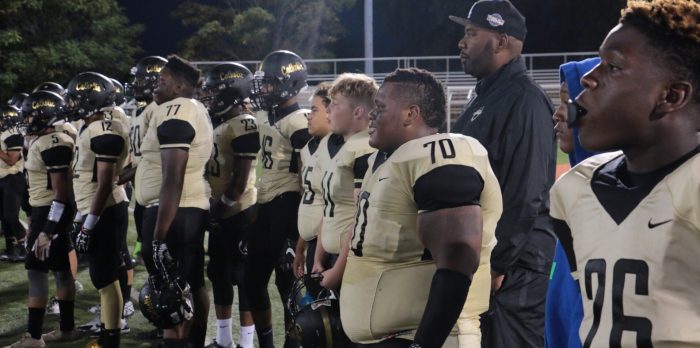 Marcus McElroy | On 23, Sep 2016
The Hudson Catholic football team faces home team Poly Prep Country Day School on September 24, 2016, at 2 p.m. in Brooklyn, NY.
The Hawks are 2-0 and are determined  to be 3-0 by Saturday evening.
Sophomore quarterback Johnathan Bates and junior quarterback Quinn Kieselowsky will be leading the offense which features prominent running back seniors Khashawn Decker, Ibrahima Toure, and sophomore Aziz Wilson, along with freshman Jahier White.
The game will also feature senior wide receivers Simeon Wright, William Sparks-Newsome, Dashawn Muhhamed, Marcus McElroy, and junior Courtney Johnson.
The offensive line will be lead by 3-year-starter Resheed Wallace, Kenneth Jamison, Kalif Hurt, Joshua Marcano, and Curtis Raeford.
The defense will be lead by seniors Namir Green and Khashawn Decker, who patrol the secondary at their cornerback positions. Sophomore Aziz Wilson and senior Simeon Wright will be playing the two safety positions.
Senior linebackers are Dashawn Muhhamed and Ibrahima Toure. Sophomore linebackers are Hasan Dominick and Stephon Payne.
The defensive line will be lead by seniors Jemare Meadows and Tsulufelo Scrivens, along with juniors RaJohn Jones, Joshua Marcano, Curtis Raeford, and Khaleem Lawson.
Head Coach Lou Zampella recently told The Commentator, "We are a young team with a lot of talent. Our main goal is to be back at the state championship. Seniors will have to step up and set the tone to be leaders. It starts with them–they have to set the example."