No Comments
Surviving the End of the Quarter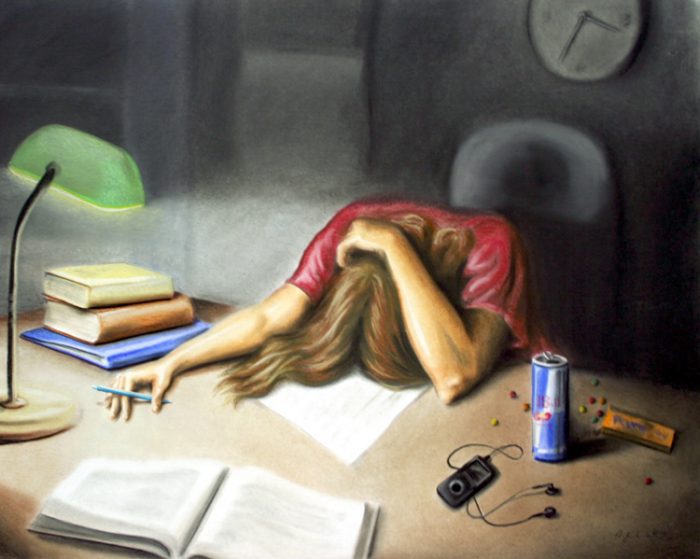 Jhette Lafond-Favieres | On 14, Jan 2017
Time definitely flies after progress reports go out. Five weeks left in the quarter quickly turns into the final week of grades, and around that time things tend to pile up. Between finishing up final projects and essays, making up those test you missed on your sick days, and handing in well overdue homework, the end of the marking period tends to be the busiest. Here are some tips to get you through the stress.
Make sure you check your Plus Portal every few days. This is where you'll be updated on important work you missed, approaching deadline, and upcoming assignments. Also, you can simply check your grades to stay on track.
Follow up with teachers. If you notice anything on your Plus Portal that hasn't been updated or is entered in incorrectly, don't be afraid to pull your teacher aside after school or after class and resolve any grading issues you might see. Also if you're unhappy with any grades, it's worth a shot to see if there's any extra work you could possible do to boost your grade a few points.
Don't procrastinate! It's not the best idea to wait until the last few days before the quarter ends to sort things out unless absolutely necessary. Make sure throughout the quarter you are keeping track of what needs to be done. I would suggest using a planner or phone reminders in case you're a forgetful or busy student.
Don't stress yourself out. If your grades aren't amazing, or you expected to do better this quarter, strive to bring them up in the coming months. Don't be too hard on yourself: after all, no one is perfect. Figure out what you could approve upon, whether it's your study habits, organization, or need for tutoring, and do what you need to do to improve.
Hope these tips helped!