No Comments
Prom Dos and Don'ts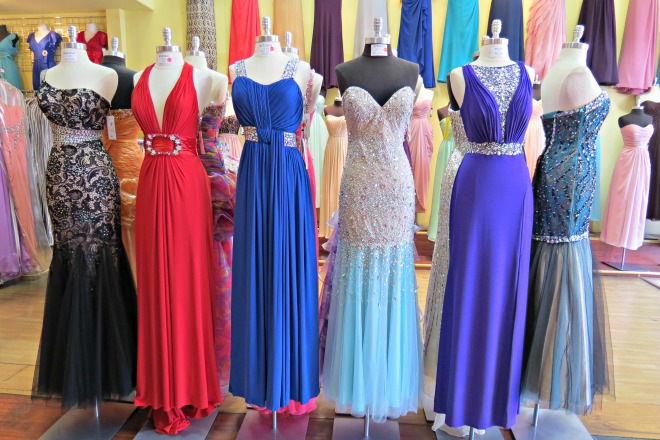 Emily Leverone | On 25, Apr 2017
Listen up, ladies! If you want a successful prom day, you better do it right. Here are some Dos and Don'ts to keep your dream night from becoming a nightmare.
DO: Buy your dress in person, but only after trying it on!
DON'T: Buy your dress online. You never know how it will fit or how the color will appear, so you need to get your eyes and hands on it in IRL.
DO: Remember to keep it classy, not trashy! We're representing our school, not out at the club.
DON'T: Go for multicolor or flashy gowns. Keep it simple and chic.
DO: Take a friend to prom if you don't have someone special to take. It's supposed to be fun, not too serious.
DON'T: Waste a lot of money on your senior prom. It's just one night, and it doesn't need to cost a fortune.
DO: For my muchachas out there, make sure to take your mama dress shopping – not your papa! Dad don't know nothing about dresses, but a mother knows her daughter's taste.
DON'T: Let your date dictate your outfit choice. Even if you don't match your date perfectly, you can still shine bright like a diamond.
DO: Plan ahead. You should have been ready a month ago. If you're not ready yet, you better, in the words of RiRi, "work, work, work, work, work!"
DON'T: Worry about what others think. Do you, boo boo!
DO: Reduce, reuse, recycle on your shoes, jewelry, and makeup. Waste not, want not. Save money, live better.