No Comments
Spotlight on JV Bball Juniors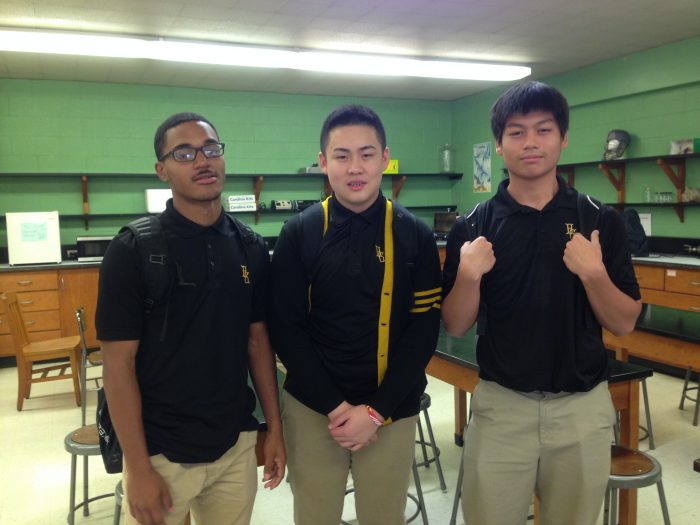 Jon Francisco | On 19, Sep 2017
The 2016-2017 Hudson Catholic Boys' JV basketball team is a well-skilled group of players. For a team that lost only three games in the 2016-2017 regular season, there are many who feel this team needs some more hype.
Last year's JV team was compromised mostly of sophomores and freshmen. Now that those sophomores are juniors, the stakes are that much higher. The Commentator sought to find out some of their goals for their potential last season.
Todd Coles, one of the starting guards, averaged around 15.0 PPG last year, which is pretty impressive for a guard who is under six-foot. When I asked him what goals he hoped to achieve for this season, he responded by saying, "All I want to be this year is the leading scorer, nothing less."
Ian Kan, a backup forward, contributed more on the defensive end of the team. With many offensive scorers on the team, he decided to pick up the slack on defense. When asked about his goals, he responded saying, "I just want more minutes. I don't have to be a starter, maybe just the sixth man. But as long as we win and I helped contribute, I don't care about the stats."
John Suarez, one of the starting forwards, helped the team by grabbing rebounds and stopping the ball whenever the opponent would drive in. Known more for playing defense, Suarez hopes to be recognized more for his offense. Suarez says, "Helping the team out on defense is alright, but I feel like I could contribute more for the team if I scored more."
With this season likely to be the last for the juniors, they are working harder than ever to make their last season their best yet.