No Comments
On the Road to States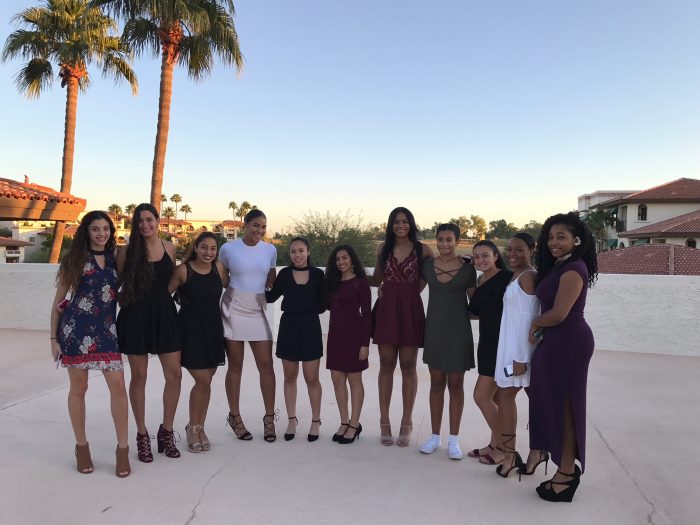 Madeline Lopez | On 23, Sep 2017
The Hudson Catholic girls volleyball team played against Randolph High School on September 20, 2017, at 4pm.
Last season the girls went 32-2, losing to Immaculate Heart in both the regular season and state championship, but they are coming back hungrier and better than ever.
One of their challenges during the regular season was going head to head against Randolph High School. Senior captains Karen Ramiu, Andrea Lombeyda, Briana Espinosa, and junior Milan Spellman, led the girls to victory! With 11 kills, 5 service points, and 2 digs from outside hitter Karen Ramiu, 1 ace, 5 kills, and 2 digs, from outside hitter Andrea Lombeyda, they led and finished the game.
On September 28, the Lady Hawks will be traveling to Phoenix, Arizona, to compete in the Nike tournament. They know that this will the the hardest challenge of them all, but are will to fight through and win! The team's first opponent is the number one ranked team in the country.
"I honestly believe we can win! It takes teamwork, communication, and trust. We all have to be on the same page and play like we will never play again," said sophomore Lauryn Handsford, the setter. Expectations are high and the girls are planning to exceed them.
It doesn't matter who they face. The confidence, ambition, and passion will always be shown in order to take it all. Go Hawks!