No Comments
Girl's Soccer Team Dominates Ferris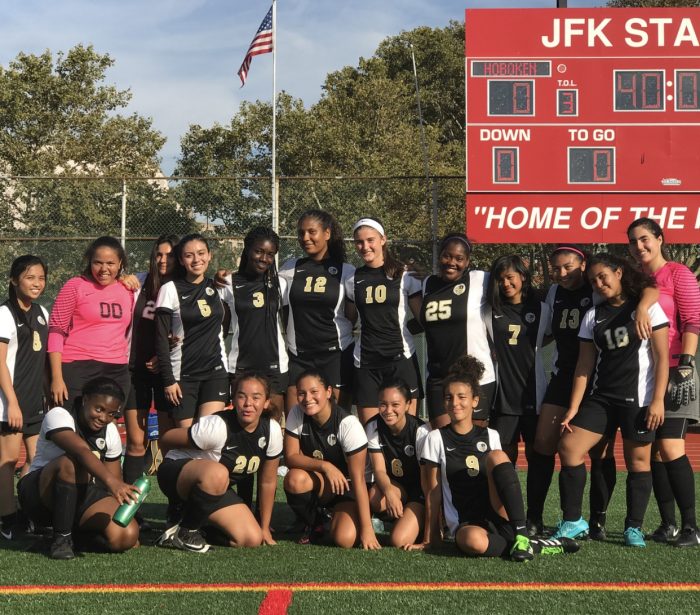 Jhelaine Palo | On 30, Sep 2017
The girl's varsity soccer team played against Ferris High School on Thursday, September 28, 2017, at Lincoln Park. The game ended at 5-1 with the Lady Hawks getting their first win of the season.
In the overall game, junior goalkeeper Lua Fattarusso caught 8 saves throughout the game, and the attackers attempted 11 shots on goal.
During the first 10 minutes of the game, the team had trouble defending against the Ferris Bulldogs. But that did not stop them from playing and all of a sudden there was a quick turn around.
The first half score was 3-0. The goals were scored by senior Katie Boyle, sophomore Salma Eddihirri and freshman Genesis Maravillas.
During halftime, the Lady Hawks' goal was to finish the game with a shutout against the Ferris team. But the opposing team got a free kick and scored a goal off it. As a result, the shutout was lost.
All hope was not lost because the Hawks scored two more goals in the second half, and the last goal was scored by junior Jhelaine Palo.