No Comments
Op-Ed: Not Thinking Different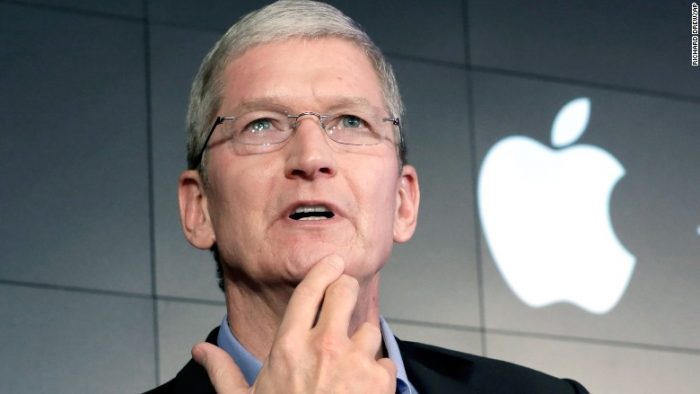 Gabriel Garcia | On 27, Nov 2017
Apple was once a company of cutting edge technology that was way before its time. Now the company is a shell of its former self.
For years Apple has widely been considered the most innovative tech company in the world, ever since the iMac was unveiled in 1998, which helped the resurgence of the company as a giant. But recently things have gotten very stale.
Innovation in technology is important to society, and Apple was on the forefront when Steve Jobs was still alive. Each year between 2000 and 2008, the company released a product that completely changed the way we use technology. Products like the iPod, MacBook Air, iPad, iMac, and most importantly the iPhone. All of them have changed the world.
But when Jobs passed away in 2008, the company changed for the worse. Tim Cook took over as CEO and he had one job he put above the rest: please the shareholders. This benefitted the company as it stock went up by 744% since the first iPhone, but true innovation has been left in the dust while the company soars to new heights.
This year showcased how the company has fallen. In September of 2017, Apple unveiled the new iPhone 8 and 8 Plus, which has the same design language of the iPhone 6, unveiled four years ago. Let's face it–very little has changed besides their internal specs. Fancy new eatures like water resistance and QI wireless charging have been standard in Android phones for years.
The new MacBook Pro that was unveiled in June of 2017 in WWDC was met with controversy. The  pros are that the product got thinner, has an improved Intel core i5 and i7 processor for better video editing and CPU intensive tasking experience, and features a new touch bar which replaces the function keys. But these changes don't justify the price being increased drastically (30%) compared to other brand's laptops that have a more reasonable price and perform very similarly or better than the MacBook.
The company also recently unveiled iPhone X, the bezel-less phone that they have been working on for years, and is probably the worst new product to purchase. This phone will set you back $999 (!), and while the specs are impressive and the new face-ID looks promising, this doesn't justify the amount of money that they're demanding because the iPhone 8 Plus is cheaper practically identical in function.
These products are overpriced, underpowered, and stale compared to their competitors. Companies like Microsoft and Google have taken Apple's spot as being the most innovative, and it looks like it won't change anytime soon.
The company's motto, "Think Different," is now nothing more than a phrase that makes people nostalgic for the past.