No Comments
Students Who Work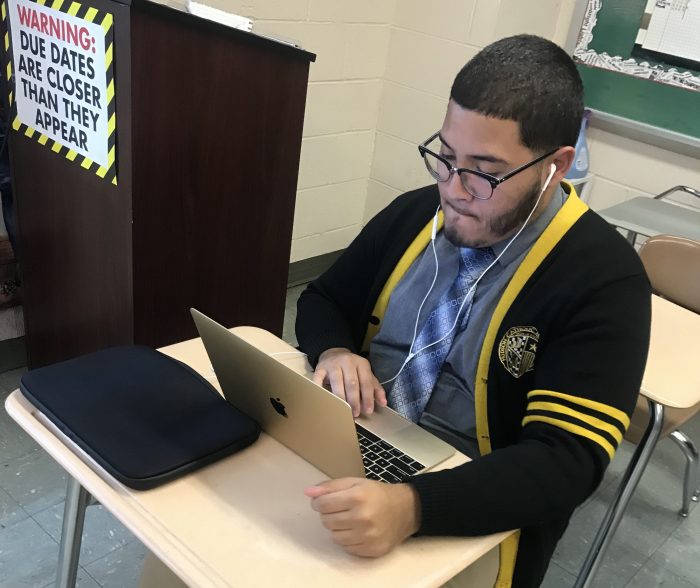 Arlette Huesca | On 05, Dec 2017
There are many students who work during high school to get some extra spending money in their pockets. This includes students from Hudson Catholic who, aside from participating in sports and clubs, work on the side. We asked some students from Hudson Catholic what their job is and how they manage it along with their other school responsibilities.
Brianna MacKay is a junior honors student who works at Urban Air as a host and at the concession stand. We asked her how she manages all of the workload from school and a job at the same time. Mackay said, "I don't take a lot of weekday shifts. I [work mostly] on the weekends."
Next we spoke with junior Fabiola Lopez about how she manages being a part time worker as a baby sitter and she replied, "The kids go to sleep early so I do my work during that time." Aside from that, Lopez is a member of clubs in school, including the Fashion and Modeling club.
Finally we spoke with senior rugby player and lifeguard Gabriel Garcia. We asked how he handles all of it, to which he responded, " We have a set schedule. I work from 6-8 or 8-10 so only for two hours." This allows Garcia to plan ahead of time so he can prioritize.
We at The Commentator are very proud of the students who take an active role in the school community as well as earn a living.