No Comments
King of the Pins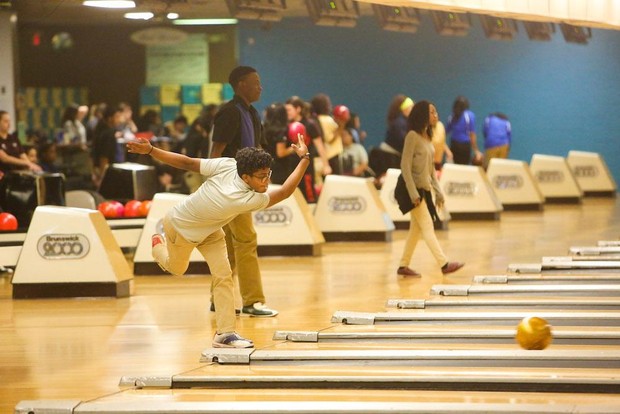 Reggienal Gonzales | On 01, Feb 2018
Hudson Catholic senior Jivan Persaud has been bowling since his freshman year, and his senior campaign is one he will surely never forget. Currently, Jivan is averaging a 205 game score for his senior year of bowling, and recently had a game that he calls "a good experience."
On Thursday February 1, Jivan and the Hudson Catholic bowling team went to Lodi Lanes to try and win the sectional state championship. The Hawks did not go up against any team individually, but went up against 7 other teams. Whichever one of the 8 teams bowled the highest game would take home the sectional state championship.
Hudson Catholic would later on win the championship easily in their section, by almost 500 pins. By the end of the game, the Hawks bowled a 3031, added up through three sets, while the second place team only bowled a 2546.
But the story of the game is how close Persaud was to a perfect 300. Cruising through the game, Persaud had bowled 8 consecutive strikes. Going into his 9th frame, he had little to no feelings of nervousness. Before his turn, other schools from all around New Jersey gathered around his bowling lane to try and see if they could witness a perfect game. As he went to bowl his 9th frame, he sadly lost the perfect game by only knocking down 9 of the 10 pins.
"I didn't feel nervous but when I went to bowl, I didn't get the movement on my thumb how I wanted it to be, so the ball didn't turn as much," Persaud commented.
Persaud would later bowl another couple of strikes in his 10th frame, and eventually go on to bowl a 279 in that game.
Persaud is happy that the Hawks won the championship, and he is looking forward to his individual tournament that he was invited to after bowling the oh-so-close-to-perfect game!