No Comments
What is March Madness?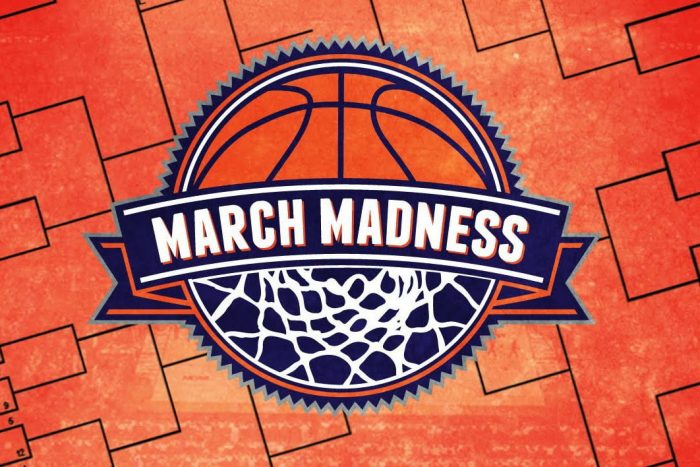 Brianna MacKay | On 18, Mar 2018
It's that time of the year again.
The time that every college basketball fan has been waiting for is here: March Madness. Unless you are a serious sports fan, you probably don't know that much about what March Madness is besides that it has something to do with college basketball, but have no fear, The Commentator is here to give you a beginner's guide to the biggest college basketball event of the year.
Before you learn any of the details about March Madness, you have to know what it is on a basic level. To start, March Madness is the nickname for the men's and women's college basketball tournaments that decide who the champion will be for that year. The tournaments start out with the 64 teams the committee selects, and gets cut in half every round until they're down to the last two teams playing for the championship.
One of the things that is so special about this tournament is there is always a possibility of a "Cinderella" team making a run in the tournament. A Cinderella team is a team that no one would think could go far in the tournament actually going deep into it. One of the more well-known Cinderella teams is the Davidson team from 2010. Lead by now NBA MVP Steph Curry, they made it to the Elite Eight as a 10 seed, which isn't very common.
While everyone enjoys watching the underdog go far in the tournament, they might not love it if it ends up ruining their bracket. Making a bracket, another big part of the tournament, is when people try to pick the winners of every game of the tournament and compare them with families, friends, coworkers and others to see who the winner with the most correct picks will be. So while it is very entertaining watching the underdog win, it might not be everyone's favorite thing if they bet money on their bracket and did not have them winning!
Whether or not you have a winning bracket, if you are a true sports fan, you will find enjoyment in the tournament. It is jam-packed with some of the best basketball games you will see all year due to the fact that all these teams are playing to survive. So fill out your bracket, choose your championship team, and get ready to watch some entertaining basketball during March Madness.