No Comments
National Colorectal Cancer Awareness Month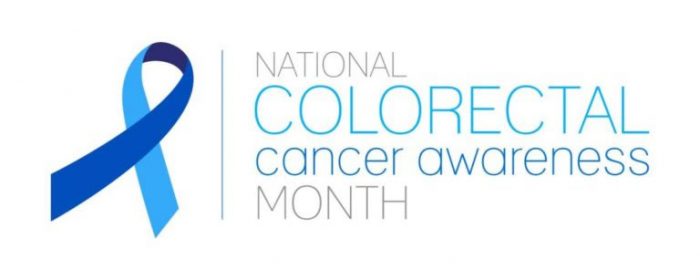 Jhelaine Palo | On 18, Mar 2018
President Bill Clinton officially dedicated the month of March as National Colorectal Cancer Awareness Month in February 2000.
Colorectal cancer is a cancer that starts in the colon or the rectum. Colon cancer and rectal cancer are often grouped together because they have many features in common.
It is the third leading cause of cancer-related deaths in men and women in the United States. According to American Cancer Society, estimates for the number of colorectal cancer cases in the United States are 97,220 new cases of colon cancer and 43,030 new cases of rectal cancer in 2018. Overall, the lifetime risk of developing colorectal cancer is 1 in 22 or 4.49% for men and 1 in 24 or 4.15% for women. Moreover, it is expected to cause about 50,630 deaths during 2018. The death rate from colorectal cancer has been dropping for several decades.
Colorectal cancer is more common in seniors than adults and young children. Although it is rare, it is not completely impossible to get colorectal cancer as a teenager or a young adult.
How does colorectal cancer start?
Most colorectal cancers begin as a growth called a polyp on the inner lining of the colon or rectum. The polyps may be small and produce few, if any symptoms. Most cases of colon cancer begin as small, non-cancerous (benign) polyps. Over time, some of the polyps can become colon cancers. Doctors would recommend regular screening tests to help prevent colon cancer by identifying and removing polyps before they turn into cancer.
What should I look out for?
Signs and symptoms of colorectal cancer include a change in bowel habits (including diarrhea or constipation or a change in the consistency of your stool, that lasts longer than 4 weeks), rectal bleeding or blood in your stool, persistent abdominal discomfort (such as cramps, gas or pain), a feeling that your bowel doesn't empty completely, weakness or fatigue and unexplained weight loss.
Events throughout the country are being held to celebrate Colorectal Cancer Awareness Month. Dress in Blue day is officially observed on Friday, March 2 every year. On March 18, a three-day event called "Call-On Congress" where colon and rectal cancer survivors, caregivers, and loved ones all over the United States unite to make their voices heard in Washington D.C.. On March 30, the Cleveland Cavaliers host the Los Angeles Clippers for Colon Cancer Awareness Night at Quicken Loans Arena.