No Comments
Letters From Our Student Council Candidates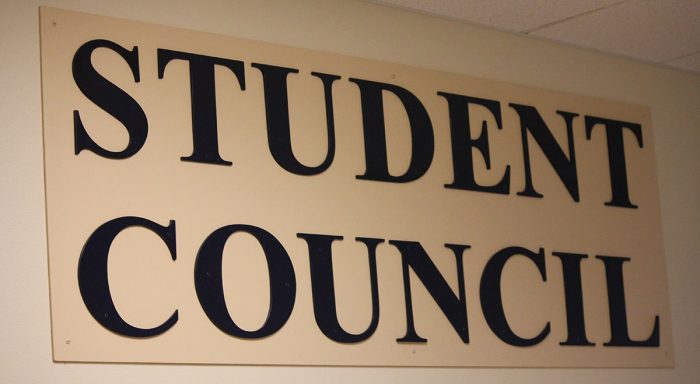 The Commentator | On 03, May 2018
Team Aliyah Rivera:
Hello Hudson Catholic!
My name is Aliyah Rivera and I am running for student council president! I am here to make next year the best year of your high school experience. Everyone's complaints, comments, and ideas for this upcoming year have been heard and it's time somebody puts them into play, and it's me. Here are the things I'm going to change and I'm going to make happen
Real Pep Rallies! We all know we use pep rallies as an excuse just to get out of class and to all be together in the gymnasium. That's all going to change. Imagine walking into a gym where the music is blasting, the lights are flashing, we actually have activities for everyone, and the school spirit is unmatchable!
Trips! We normally don't have any field trips or class trips and that could make things a bit boring and not interactive. Another thing is a senior trip. Most schools have senior trips but we are one of the very few schools that never does that so I am going to change that.
Student Discounts – It's no secret that the lunch in the cafeteria is expensive, so being able to get combo deals or special student discounts after school would be a great alternative for students that have to choose between the vending machine or a tray of fries. I also will try to push for going out for lunch. It is no secret many schools in this city are allowed this privilege, so if you elect us we will try our best to have the same privilege.
More lock-ins/ Spirit Weeks – The lock in was such a big hit here at hudson and being able to have more is something I know people would enjoy. Usually spirit weeks are only once a year and being able to have more, more often is something that would people would love. As much as being in uniform is exciting for us, being able to try and show our spirit and expression through our clothing is something I think everyone would love!
Field Days/Color Wars – Color wars was a different event introduced this year at Hudson and it was something that brought us all together with school spirit! Being able to bond with people from our class and earn a dress down day was something that I enjoyed so much.
Team Arlette Huesca:
Hello my name is Arlette Huesca and I am a junior aspiring to be your next student council president. As your student council president I will make sure that your voice is heard. I want have more dances, homecoming, a winter ball, Valentine's Day dance, and a spring fling. I want to have more activities such a color run, open mic nights where students can share their talents, more field trips for the students, and a field day where everyone will be in an open field competing in a class wars. I will fight for your voices to be heard. For the upcoming seniors I want to have a senior trip to a place where we can all agree to go. I want to have meetings where everyone is welcomed to pitch in their ideas.school gear. I want to have online surveys where you can give your feedback. Your voices do matter. Let them be heard.
Team Ian:
Dear Students,
My name is Ian Kan, and hopefully I will become your Student Council President. I am running with Kaylana LeeChow as Vice President. Quincy Slay as Treasurer. Adonis Hall and Zanai Jones as Secretaries.
We have big plans to make changes. We want to make the school a better environment and more fun for the students. Your high school experience is supposed to be FUN, and I am absolutely the best person to make that happen.
My team has come up with a plan to make the school, a better place. All things revolve around money. My team has come up with a fundraising strategy that generates a lot of money and is extremely easy collect. With the money in hand anything is possible !
With money, dreams can be turned into reality. Students will have Field Trips. Student will have more Field Days. Special guests will appear at Dances, to make it lit ! Special speakers at assemblies. Improvements in classes and clubs. Better Pep rallies. And more fun school events.
I still have one more campaign secret that I will only release if I am elected President.
So I ask you for your complete support ! I will make changes ! I will make promises that I will keep ! So Vote for Ian and you will not regret it !