No Comments
Student Council Elections Are Underway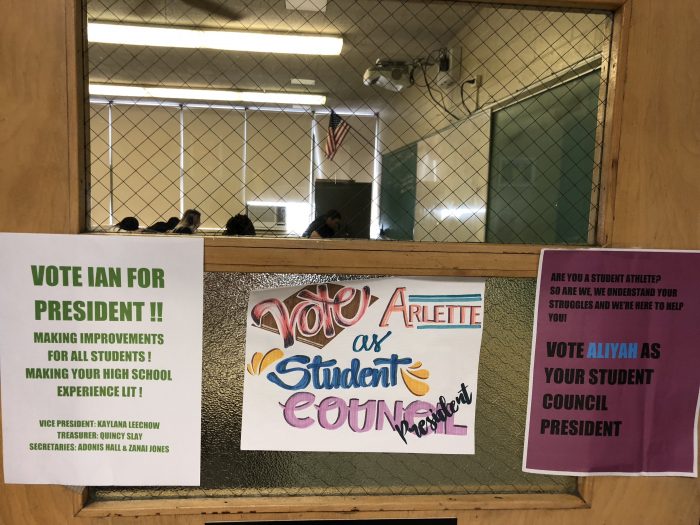 Ian Kan | On 02, May 2018
The Student Council campaigns are underway and the competition is fierce.
This year, there will be three teams running for the Student Council. Each team has 5 positions which include the president, vice president, treasurer, and two secretaries. Teams will now start the campaign and recruit students to vote for them. Hudson Catholic is already to filled with colorful posters, stickers, flyers, pins and much more items from each team.
Hudson Catholic has yet to set an official date for the election, but teams can start advertising their campaigns as soon as Wednesday, April 25. Teams are also spreading their message in the form of a short video. This year, the competition is going to be strong because of the competitiveness of each team.
The First Team comprises of Aliyah Rivera as President, Isabel Vintimilla as Vice President, Alexsandra Mojica as Treasurer, and Ericsson Risco and Juan Fajardo as Treasurers.
The Second Team comprises of Ian Kan as President, Kaylana LeeChow as Vice President, Quincy Slay as Treasurer, and Adonis Hall and Zanai Jones as Secretaries.
The Third Team comprises of Arlette Huesca as President, Moses Garcia as Vice President, Jovanie Gomez as Treasurer, and Justin Glover and Nikki Acanto as Secretaries.
The 2019 Student Council Election is going to be an interesting one for sure.
Best of luck to those competing!
Note: The author of this piece is running for student council president.