No Comments
Twin Day 2018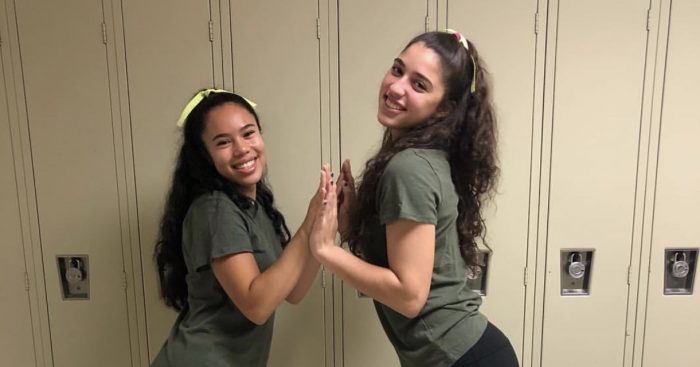 Amber Shahzad | On 03, Oct 2018
Hudson Catholic decided to kick off Spirit Week 2018 during the second week of school, and Twin Day, held on September 20, was a total success.
It was time to partner up with one of my friends to twin with me. Seniors Lea Gustafsson and Isabella Otero that I twin with them. I accepted their offer, and we proceeded to wonder what kind of look we wanted to go for.
Should we dress up cute and flirty? Comfortable and casual? Edgy and mysterious? It was a tough call.
Gustafsson, Otero, and I met at the mall after school and decided our look should be "comfortable yet appealing."
Throughout the day we took several photos, the same as seemingly every other student in school. "Its senior year, we have to take pictures," Otero said.
Twin Day was, in my opinion, the most exciting day of Spirit Week.
Later on in the day, I asked one of my friends, senior Sumbal Shahzadi, how her Twin Day experience was going and she said, "It took me and my friend Ya'Hyness about 3 hours attempting to put an outfit together. I had to pull my closet apart so this day could go as planned."
Many people agreed that it was a challenge trying to put an outfit together, but it was a very eventful day full of pictures, videos, and fun.