No Comments
Hudson Catholic Golf Outing 2018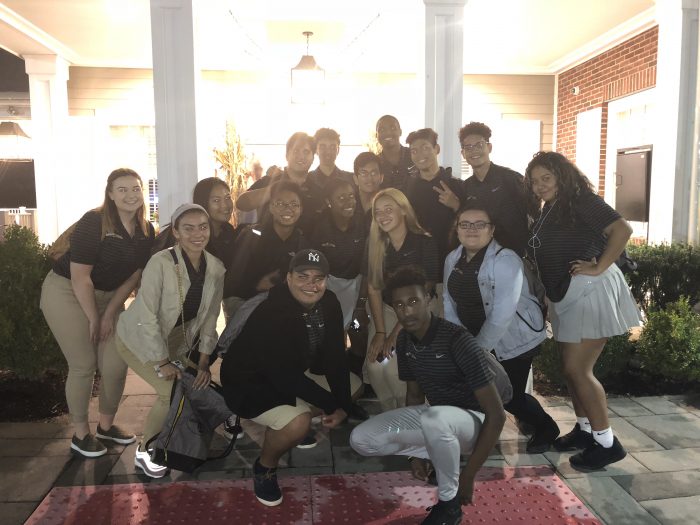 Javier Herquinigo | On 12, Oct 2018
On October 5, 2018, Hudson Catholic hosted a golf outing which took place in Essex County Country Club to raise money to support the school.
The Essex County Country Club was a very glamorous location that had an incredible and vast view that seemed to never end. The exterior offered countless golf courses that ranged in difficulty. It had a very nice interior as well.
Hudson Catholic's senior ambassadors got there beforehand to helped set everything up and decorate. Once the guests started arriving, they were greeted and warmly welcomed by the ambassadors. Some of them were responsible for the tables near the entrance, where they would hand the guests Hudson Catholic related items, such as a golf shirt, a hat/vizor, bags, etc.
After all of the guests were checked in, they gathered to eat lunch. Hot dogs, hamburgers, and chicken strips were served. Desserts such as brownies and cookies were provided too. Once the guests finished eating lunch, they all headed to the golf courses. They split up in groups and traveled in golf carts. Even Hudson Catholic's principal, Mr. Garibell, went out to golf. They definitely had fun.
After a few hours of golfing, it started to rain very heavily. It caused for all the golfers to retreat back inside in a hurry. The senior ambassadors had to move everything that was on the tables outside into the inside of the country club. They quickly set up all the tables in the dining room.
Many more guests arrived in the night time. After everyone got situated at their tables in the dining room, dinner was served. Next, Mr. Garibell introduced all of the senior ambassadors and they each had the chance to tell everyone their name, how they contribute to Hudson Catholic, and the college they are hoping to attend. The ceremony continued until the night concluded.