No Comments
How to Lose A Girl in Ten Days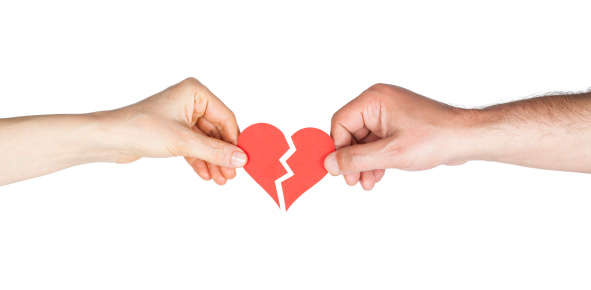 Danielle Singson | On 24, Nov 2018
A sarcastic, musical tip list.
Tip 1: Send Mixed Signals
Sending mixed signals is a great way to keep a relationship interesting. Mixed signals puts your lady in different emotional stages and what better way to get to know a person than through first-hand experience?
Song: "If I Were a Boy" by Beyoncé
Tip 2: Practice 
Bad Hygiene
Women love masculine scents! Fresh from the gym? Football game? Basketball game? Out doing manly, masculine things, smelling like a real hard working man? Look and smell the part. Flaunt your masculinity as your perfume and don't let it be destroyed by feminine "good hygiene."
Song: "Doves in the Wind" by SZA
Tip 3: 
Nice guys finish last!
In movies, who always gets the girl? That's right, the jackass-rebel-"I don't care"-jock. But you don't need to play on a varsity team to always get the girl. Just be self-obsessed and uncaring and it'll do the job!
Song: "Chamber of Reflections" by Mac DeMarco
Tip 4: 
Be Clingy
Like white on rice, cling to her 24/7. Don't give her space, stay on top of her. Always make yourself too available!
Song: "Alone" by Halsey
Tip 5: Girls Love Cheap Guys
Cheap dates! Always save money and don't spend to impress her. This will show her how much she means to you. The perfect cheap date would be a trip down the infamous dollar menu in McDonald's!
Song: "Countdown" by Beyonce
Tip 6: 
DUMB IT DOWN
Always make her feel inferior to you, especially when it comes to smarts! This will make her feel dumb and most likely, if she's smarter than you make her out to be, she'll leave.
Song: "Might Not Like Me" by Brynn Elliott
Tip 7: 
Have Options
Don't settle for one woman. If you're happy with one, think multiple. Never place your entire attention to one person! Always entertain other women! Think bigger.
Songs: "Medicine" By Queen Naija
Tip 8: 
Be Secretive
Keeping secrets is a good way to lose a woman! Dishonesty leads to distrust and eventually leads to a packed suitcase and a divorce lawyer.
Song: "Thru Your Phone" by Cardi B
Tip 9: 
Play hard to get.
To lose a woman, it is important to always ignore her and play hard to get. Keep her on her toes as you act as if you don't care about her at all. This drives women nuts and ultimately makes them leave.
Song: "Come and See Me" by the Party Next Door
Tip 10: 
Move too fast.
Beginning relationships are full of landmines, and each step is crucial. Every word every action is noted. Tell her how much you want to get married on the first date, and if the 9 tips above don't send her running, this certainly will.
Song: "Thank u, next" by Ariana Grande