No Comments
The Joker Takes Jersey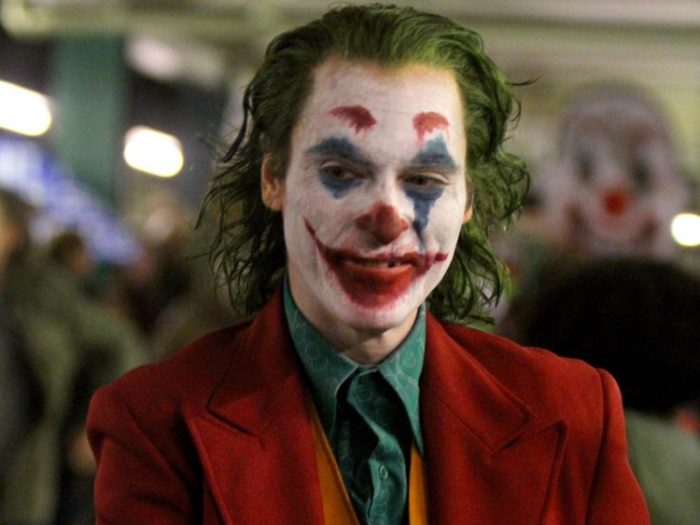 Javier Herquinigo | On 26, Nov 2018
On November 16, 2018, filming for an upcoming DC Comics movie commenced in Journal Square, Jersey City. 
Many who pass by Journal Square everyday may have noticed that Lowe's Jersey Theatre has been under an exterior makeover for a while. The purpose of this remodeling was to transform this theatre into the Batman universe's Monarch Theatre for a major Hollywood production. 
The Monarch Theatre is a very notable location in the Batman Universe. It is where Batman/Bruce Wayne's parents, Martha and and Thomas Wayne, were mugged and later murdered. In the comics, Joker uses it as a safehouse after it is closed down due to the incident.
Filming for the movie also took place in Newark Avenue near the Brennan Courthouse last month. Some of those scenes utilized 1980s-style police vehicles as part of the set. Additionally, there was a second shoot in Newark that transformed Market Street into Gotham City.
According to JerseyDigs.com, this upcoming movie will take place in the 1980s and focus on the Joker's origin story. It will tell the tale of a "failed stand-up comedian who is driven insane and becomes a psychopathic criminal."
Filming for the movie began in September in New York City. Shortly thereafter, the production moved over to New Jersey.

The movie is going to be titled The Joker, and will star Academy award nominated actor Joaquin Pheonix, who will play the title role. This Todd Phillips-directed film has a tentative theatrical release date of October 4, 2019.