No Comments
Michael Jackson: The Man in the Mirror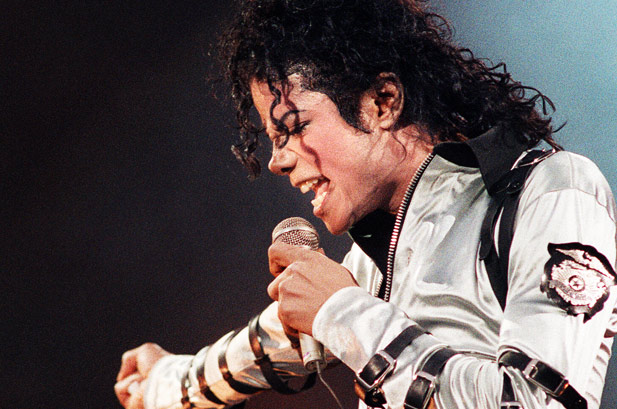 Isabel Vintimilla | On 26, Feb 2019
The opinions expressed in this article belong to its author. They do not represent the views of The Commentator or those of Hudson Catholic.

The Commentator Editorial Team
Unless you've been living under a rock, chances are you've heard the name Michael Jackson in your lifetime.
Michael Jackson was born in Gary, Indiana, on August 29th, 1958, to Joe and Katherine Jackson. He was one of just 9 siblings. He started his career at a very young age of 5 years old. When he first started singing, he was a part of the infamous Jackson 5, one of the first African American boy music groups. Being that he came from nothing and was living in a two bedroom house with a total of 11 people, a lot was riding on their success.
After the success of the Jackson 5, Michael Jackson would go on to become the greatest entertainer of all time. Jackson holds the record for selling the most albums worldwide and is arguably the greatest celebrity philanthropist of recent history. 
When Michael Jackson was 20 years old he appeared on The Wiz, an all-black musical adaptation of The Wizard of Oz. Although the film underperformed, it made Michael Jackson who he would become. While working on the set, he met Quincy Jones, a famous music producer. They bonded, and the rest is history.
His first album, Off the Wall, was a major success, but Jackson was not satisfied. After countless hours, days, weeks, and months, he released Thriller, the best selling album of all time. With this album, Jackson broke records previously held by Elvis Presley and The Beatles. (Jackson would later purchase The Beatles' song catalog.)
When Thriller was at #1 on the billboards, he made a video for the song. While the entire country was jamming to Thriller, MTV refused to play his video. Why? Because he didn't fit their "profile," was a disguise to say they didn't want a black artist on their channel. After much fighting, they released the video and their ratings skyrocketed. In this way, Jackson carved the path for African American artists in the music industry.  
During the 1984 Grammy Awards, Michael Jackson won 8 trophies, a record at the time. He cleaned up. Many people were happy for his much-earned success, though he was never rewarded for his success in the media.
In 1993, two allegations of child molestation came to light. Shocking the world, the king of pop was deemed a child abuser by the mainstream media. Without any evidence, any reliable sources, or any convictions, he was tainted. But why? In each trial, he was found NOT guilty on all counts, yet the media printed fake news. In what is one of the most most shameful episodes in journalistic history, the media targeted a black man in power. 
To understand this, we have to realize that much before the 1990s America was greatly racially divided. Jackson grew up surrounded by "white only" and "colored only" bathrooms, restaurants, and shows until 1964. With each success, the media took an opportunity to try to performed a hit job on an innocent black man. When the false allegations came out, it was food for the vultures whose driving force was money.  Articles came out with headlines reading, "Jackson: Beat it, Wacko Jacko" and "Who's bad?" These were all based on the lies of ex-employees who were paid upward of $900,000 for their testimonies. These men and women would later admit they did it all for the money.
To keep tainting an innocent man who was proud of his race and worked hard for his success is racist. When he broke down barriers, records, and donated over $500 million to charities around the world, instead of congratulating him, they called him a weirdo and accused him of bleaching his skin.
Michael Jackson loved kids, but his love was not perversion. In the 1990s, he turned his own house into Neverland, inviting sick kids and their families to come over. He had 55 employees whom he paid to keep Neverland alive. He didn't do anything for publicity, denying cameras the chance to follow him to orphanages, hospitals, and relief centers. He even helped a child get a liver and donated $20 thousand to a child whose brother died. He was a pure, innocent and loving man who lived with a target on his back. 
In his own childhood, Michael Jackson was abused by his father and was never allowed to play with other kids because their family was all about business. It is easy to see why Jackson would want to do all he could to provide for others the magic of childhood he missed out on.
After he was an established artist, he agreed to do a Pepsi commercial with his brothers. During the commercial, there was a live taping at a concert. The fireworks used sparked his hair, causing it to catch fire, which left him dependant on painkillers. While the trial of 1993 went on, Jackson went to rehab for his addiction.
Throughout the last years of his life, the most famous man in the world was isolated and lonely. His bodyguards said that the phone wouldn't ring for days and that none of his friends would ever come over. Michael Jackson died on June 25, 2009, due to a propofol overdose. His death was a shock to the entire world and is still a shock. We lost big time, and no one will ever get to his level of success. With most of his songs talking about the environment, kids and loving one another, Michael Jackson was a powercul agent of change. The talent, charisma, and magic that Michael Jackson was, and still is, will never be matched. 
Though he has passed, many people are still trying to take down his legacy. The real Michael Jackson was no monster, but a shy and loving man. He learned to overcome the hate in people's hearts and continued to lead with example throughout his life.
The 10 year anniversary of his death is near, and with that, we can only hope that his true legacy will be celebrated.
Rest In Paradise, Michael Jackson. 1958-Forever.