No Comments
Second Annual Lock-In is a Success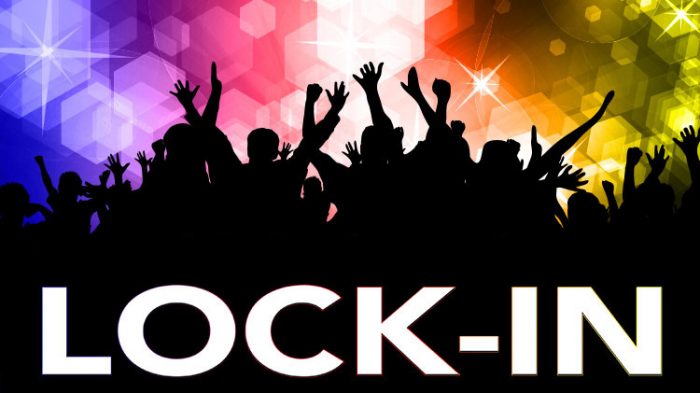 Jhelaine Palo | On 15, Apr 2019
A great number of students participated in the second annual Hudson Catholic school lock-in, which took place on March 29, 2019. The second lock-in was a great success, beginning at 7 pm on the Friday and lasting until 7 am the following morning.

Students were provided a variety of activities to do throughout the night. Similar to the first lock-in last year, students were allowed to roam from the basement to the second floor to explore a number of rooms open for different types of activities.

The parent volunteers created a schedule to keep students engaged and entertained.

The gym was open for basketball from 7-9 pm, kickball from 9-11 pm, volleyball from 11 pm-12 am, and manhunt (hide & seek/tag) from 1-3 am.

On the first floor, three rooms were open for the students to use. One room was named the "Dance Dance Dance Room," one room was dedicated for karaoke called the "Just 'Sing' Room," and the Learning Commons had throwback games such as cornhole, dominos, and several board games. Another exciting event held in the Learning Commons was Bingo from 10 pm-12a m.

On the second floor, rooms were dedicated to watching movies, TV Shows, and playing video games. The rooms were called "Youtube Zone Room," "Gamers Hub Room," "Binge Watchers Room," and "Movie Time Room"

The students' competitive demeanor came out when the team scavenger hunt took place from 12 am-2 am. Most of the clues were about Hudson Catholic. The game was filled with enthusiasm among students.

While the underclassmen were told to go to their respective sleeping spots, the seniors got more time to stay and bond with each other until 3:15 am. The lock-in ended at 7 am with Mr. Matthews waking everyone up through the speakers.

The second Hudson Catholic lock-in was once again a success and lived up to the expectations of many partakers. The parents and teachers organized a lot of activities that students engaged and that left no room for boredom.