No Comments
Boy, Oh Boy!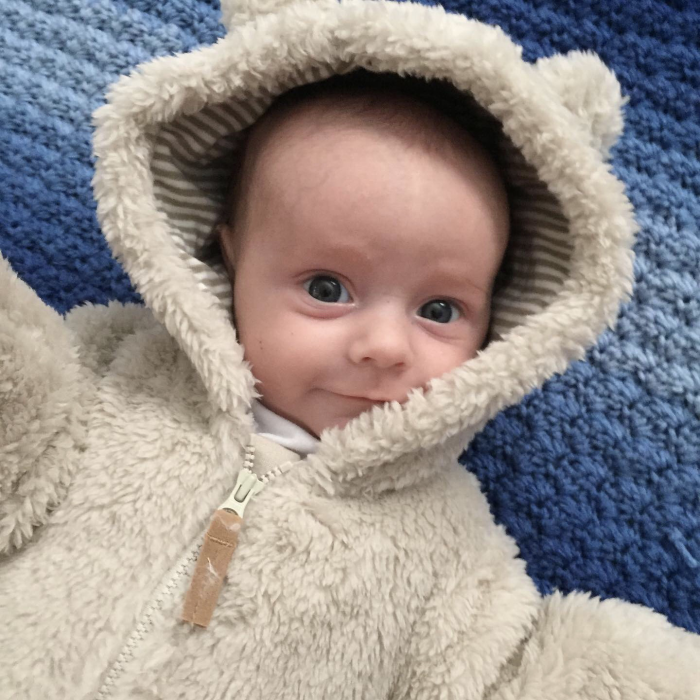 Juliette Pangilinan | On 09, Oct 2019
It is no secret that Mrs. Lisa Matrale, Hudson Catholic English teacher, has given birth to a beautiful baby boy, Joseph Matrale. When speaking to The Commentator, she dished on her life with this two-month-old bundle of joy.
Many parents go through hardships and worries when it comes to having a newborn baby in the household. Mrs. Matrale shed a light on how she is able to do it all.
There are many surprises when it comes to raising a baby, some we do not even give a second thought to.
"The biggest surprise we've encountered would definitely be the number of diapers we use on a daily basis!" Mrs. Matrale said, adding that she and her husband use up to 20 a day.
Additionally, parents struggle with making time for themselves and their baby. Mrs. Matrale explained that the biggest challenge they have faced in terms of time management is knowing when to eat, sleep, and do their household chores.
"Our basic needs are put on the back burner until his are met," said Mrs. Matrale.
Partnership is crucial when raising a child, and many new parents often forget that. However, Mrs. Matrale stated, "My husband has also been absolutely incredible. The partnership we have is the most important part of this journey." 
Pregnancy and giving birth takes a toll on a woman's mind, soul, and body. It helps women recognize things they didn't see before.
"Women are warriors. This has been the most difficult and most rewarding experience of my life," Mrs. Matrale said.
There is no denying that the world is not as peaceful as it once was. Many parents worry about the safety of their children growing up in this world.
Mrs. Matrale commented on this. "I want my son to grow up in a world that is kind," she said. "I want to make sure that I teach him how to be a compassionate, respectful young man."
But regardless of the sleep deprivation, constant diaper changes, and late-night feeding sessions, parenthood to Mrs. Matrale is as rewarding as it is difficult, and nothing is as rewarding as Joseph's smile.