No Comments
Hawk Athlete Spotlight: Xochilt Turijan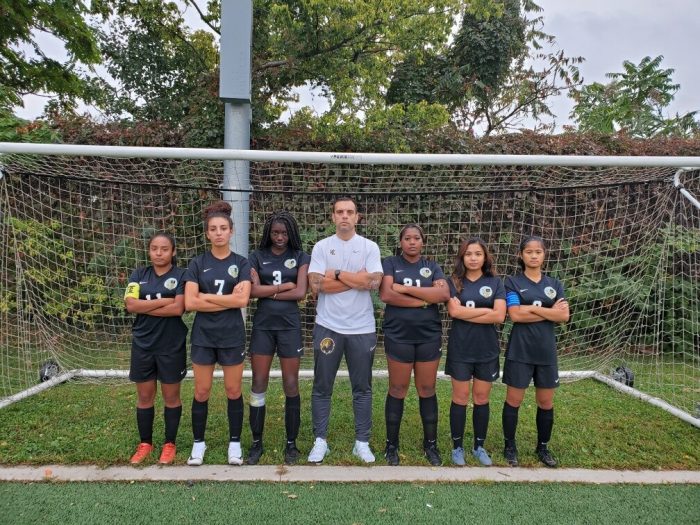 Gianna Giordano | On 13, Oct 2019
The Commentator: How does it feel being starting center midfielder and captain of Hudson Catholic's girls varsity soccer team as a sophomore?

Xochilt: It feels great and an honor to be a starting center midfielder and captain of the girl's soccer team. We have such a great team and players and I've always wanted to be captain. I earned being captain for this team, I didn't just get it because I'm good at it. I've worked hard and helped each player as I could during preseason and still till this day.

TC: Do you feel like you have any competition with any of the girls on the team?

Xochilt: No, I don't feel that I have any competition with any of the girls on the team. I think at the end of each game we all want to succeed and win and we can only win if we play as a team and not be selfish.

TC: What do you think your future looks like this season with your team? Do you see a county title coming?

Xochilt: I think this season will end great, if we all still work as a team and give it our all like in the beginning of the season. Yes, this team has gotten very far from last year. I truly believe that we can have a county title if we encourage each other, keep working hard, and don't give up in tough games that we will face.

TC: What do you think your team needs to improve on going forward?

Xochilt: Being more of a team who can show up for each other off and on the field. We should all be team players and not be selfish in specific situations in games.

TC: What are some activities soccer related do you do outside of this team?

Xochilt: I play for Bayonne's travel team. I've played with them since I was 12 or 13 years old. I also volunteer at Hudson County Park in Bayonne, I helped one of the head coaches coach younger kids who would rather be comforted by younger teens than adults. I am also going to volunteer next month helping coach special needs kids with one of my old coach.

TC: What pressure do you feel being captain as an underclassman?

Xochilt: Sometimes I feel like upperclassmen don't respect me as the underclassmen do because I am an underclassman. I think this is because they are older than me and think they don't have to listen to me all the time as an underclassman.

TC: After this year's seniors graduate, do you think the team can still hold a 7-0 undefeated lead next year just like this season so far?

Xochilt: I think that we can. There will be new freshmen coming next year who hopefully have soccer experience and play for a travel team which will be beneficial for us.