No Comments
Hudson Catholic Singlehandedly Saves Ocean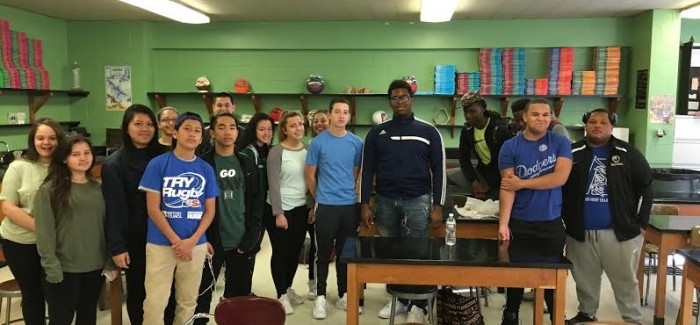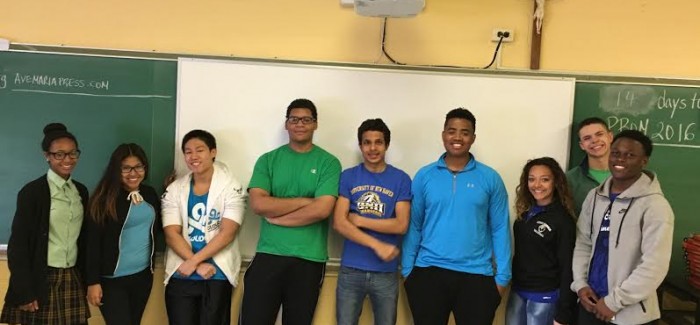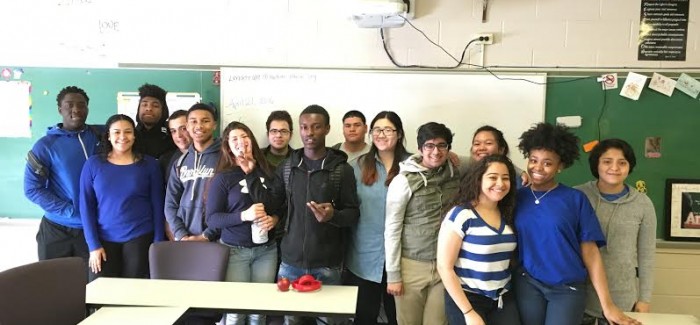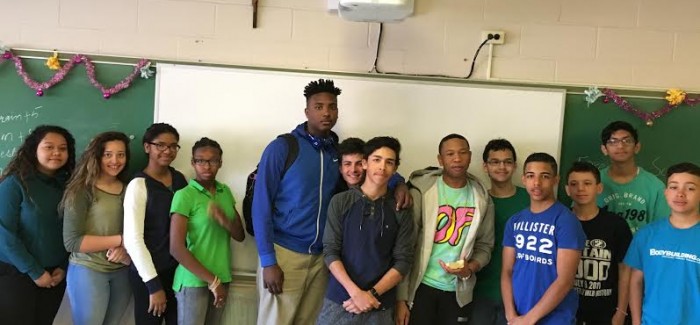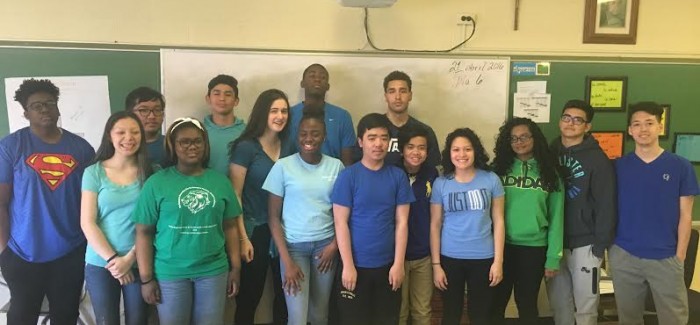 Isabella Bozkent | On 18, Apr 2016
You're welcome, ocean.
It is the 46th year of Earth Day, a movement that continues to inspire, challenge ideas, ignite passion, and motivate people to action.
Hudson Catholic students were given an opportunity to participate in that movement and in the best part of Earth Day: giving back!
The Commentator hosted a blue/green tag day in which the proceeds would go to the charity with the most votes, with the only catch being that the color worn by each student represented their vote.
Those wearing green were in favor of Trees for the Future, a non-profit organization committed to planting trees in rural communities in the developing world. Planting these trees enables them to restore their environment, grow more food, and build a sustainable future.
Students wearing blue voted for the Reef Check Foundation. Reef Check exists to help preserve the oceans and reefs, which are critical to our survival, yet are being destroyed. The organization works to protect tropical coral reefs and California rocky reefs through education, research, and conservation.
After a homeroom tally, blue was the winner! Hudson Catholic will be donating 100% of the tag day proceeds to the Reef Check Foundation for Earth Day 2016. Although we were not able to save the Earth, strides were made to further awareness and increase our charitable efforts. Happy Earth Day!
If you are interested in donating to either of the wonderful charities, check out the following links:
Reef Check: http://www.reefcheck.org
Trees For The Future: http://www.treesforthefuture.org/get-involved/