No Comments
JC Hosts Golden Door International Film Festival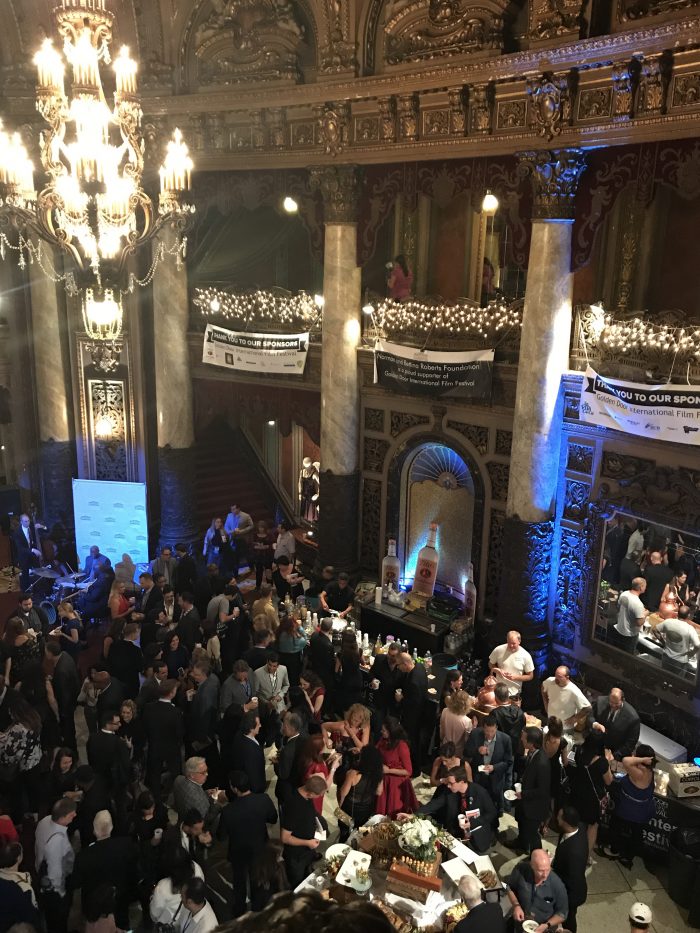 Pamela Rodriguez | On 11, Oct 2017
The 7th Annual Golden Door International Film Festival once again held its Opening Red Carpet Gala and Awards Ceremony at The Landmark Loew's Theater in Jersey City, from October 5 through October 8, 2017.
A screening of The Girl Who Invented Kissing, a film directed by Tom Sierchio, was shown after the Opening Gala. Other independent films, including a collection of student creations, were featured in different locations throughout Jersey City, such as Saint Peter's Dinneen Hall. Tickets ranged from $10-$50 depending on the film.
The Golden Door International Film Festival's objective is to bring attention to independent filmmakers and their films. These films usually have a lower production budget which causes them to receive scarce recognition at times. Due to this, the Golden Door International Film Festival organizes a four-day event to display films such as these exclusively to the Jersey City public.
On both nights of the Opening Red Carpet Gala and Award Ceremony, cocktail hour and an appetizer buffet were offered to guests as well as entertainment by jazz band The Gotham Easy. A red carpet was laid out and guests were able to have their pictures taken by Jersey City press to be featured on multiple media outlets such as NJ.com and The Golden Door International Film Festival's Facebook page.
The festival's founder Bill Sorvino and executive producer Michele Sorvino were present for all four nights and especially thanked those in attendance on the night of the Awards Ceremony, including the festival's sponsors, Fort Lee Film Commission and Tito's Homemade Vodka, as well as filmmakers, judges, and student volunteers from Saint Peter's University and various high schools throughout the Jersey City area.
As the night of the Award Ceremony came to an end, hosts Margo Singaliese and Jezebel Montero announced plenty of winners for various film categories. Some of these winners included Dash Mihok who won the award for Best Actor for his work in the film The Girl Who Invented Kissing and High Tech High School student Carlos Hernandez for his work in directing, producing, and editing his short film Give Love.