No Comments
New Music Wednesday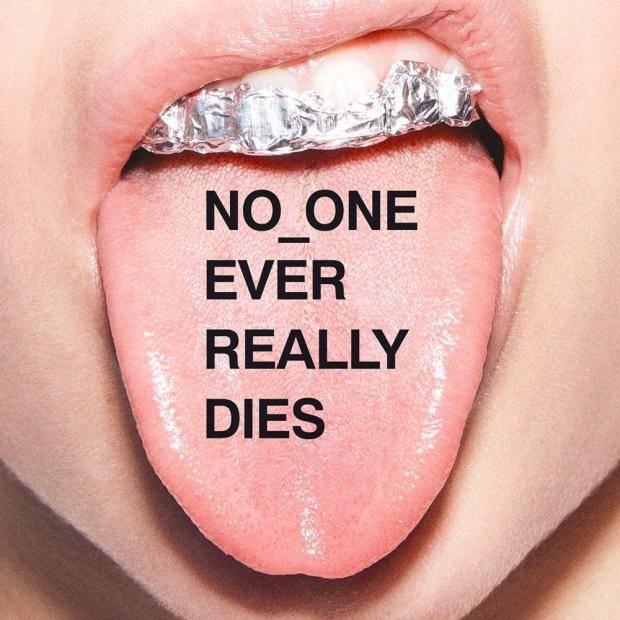 Christian Dumol | On 17, Jan 2018
N.E.R.D's NO_ONE EVER REALLY DIES
Genre: Experimental Hip-hop, Alternative Hip-hop Synth-Punk
Label: i am OTHER, Columbia
Diff-different.
That is accurately how would I describe N.E.R.D's fifth studio album in one word. After seven years of hiatus, the American musical trio, forefronted by Pharrell Williams and aided by Chad Hugo and Shay Haley, ended 2017 with an early Christmas gift for their beloved fans.
While looking at their discography, I realized that this is the first album that did not feature at least one of them in the anticipated album's cover art. (most featured artists)
Beginning with the debut single "Lemon" earlier in November, the trio teased their fans with a diff-different sound. Instead of being stagnated with the typical trap drum sequences, they chose to use the "808"-esque drum and bass combination (Bouncin' around, bouncin' around, bouncin'). This sound was prevalent throughout the new record, and so were the various low-key political messages on each track. What made this song better? Bad Gal Riri was rapping from Veyron to La Ferrar' and telling the paparazzi to "get the lens right" to avoid pulling up a lemon, which is something deemed useless in popular culture.
Followed by the track "Deep Down Body Thurst," Pharrell chants a high-pitched catchy chorus "Oh, you won't get away!/ The way you treat Islam/ Oh, you won't get away!/ Jesus will open his arms", referring to a potential xenophobe. Another key feature of this particular song is Thundercat's aggressive bass line and the hi-hats reminiscent of Joy Division's punky sound.
On the track "Voila," Pharrell, who collaborated with Gucci Mane and Wale, uplifted the listeners by saying "You have the power to/ Change the course of the night." He was reminding that everyone can recover from their mistakes, just as what happened to Gucci Mane's life after being released from prison around 2016.
On the second single "1000," Pharrell, together with Shay and Future, were talking about different forms of the eponymous track. From "assembling a political riot" to wearing  "Rick Owens boots" or "Ferragamo belt," this song discusses the ramifications of both political crises and consumerism.
The trio's third single "Don't Don't Do It!" is just plainly amazing. In my opinion, it is probably the album's best track. When I first listened to it, the neo-soul chords reminded me of Frank Ocean's "Sweet Life" ( which coincidentally Pharrell produced). When I looked at the credits of the song, I was just mind blown. Frank Ocean co-wrote the intro of the song.
What's even better? Kendrick Lamar's verse is just spot-on and impeccably truthful especially on the line " same rules, same chalk/ Different decade, same law," referring to the maltreatment of African Americans.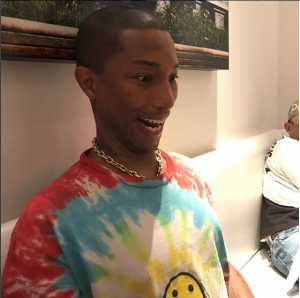 On the sixth track "ESP," I liked how Pharrell delivered the hook "You got energy, but you ain't gonna use it." Unlike the next track "Lightning Fire Magic Prayer," it is more introspective. It is also one of the standout tracks because of its almost eight-minute duration; Pharrell's sample of his son, and his signature four-count production.
On the eighth track Rollinem 7's, I thought it was decent, but Andre 3000 just came in the last minute. His feature was kind of like a cameo role, which is the same thing with Kendrick Lamar and M.I.A on the ninth track "Kites." I felt that Kendrick's verse was inferior compared to his outstanding part in Don't Don't Do It!
On the penultimate track "Secret Life of Tigers," I felt it was also decent but relatable especially to teenagers because of the song's topic: rebelling against parents and making personal decisions.
On the final track "Lifting You," I thought Ed Sheeran was just a backup singer playing in a reggae-ish cover band. This is probably my least favorite track because I thought the song was unfinished and it restrained Ed's capabilities as a songwriter.
Nevertheless, I thought N.E.R.D's production is commendable even if the flow of their songs was not as cohesive compared to their best album, In Search Of. The first half of the album was consistent, but I think the second half still has a lot of room for improvement.
Favorite Tracks: Lemon, Don't Don't Do It!, ESP, Lightning Fire Magic Prayer
Least Favorite Tracks: Kites, Lifting YouRating: 7.5/10