No Comments
The Impact of Music on Child Development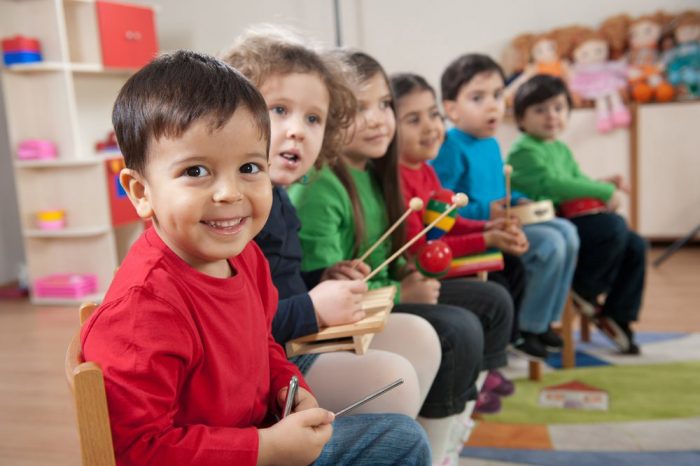 Reina Garcia | On 23, Apr 2018
People often discuss how artists and their music have made an impact on their lives. Adolescents and young adults may have a particular musician or a specific song that they feel has a sentimental value to it, has helped them get through a tough time, or is the influence for who they are today. Studies show that music correlates to character development amongst teenagers.
When a person is young, they may be comforted by the soothing lullabies sung by their mothers. From a young age, we are exposed to music and what it can do for us psychologically and socially. Music produces different emotions typically including comfort, happiness, and sadness. When we are younger we usually sing and listen to more upbeat, educational tunes such as the "ABC's", or "The Wheels on the Bus" for entertainment. This is the beginning of our character development, as we're being exposed to educational music in order to help us learn. In our later years as we explore new genres of music, we tend to pick and choose what suits our taste. Of course, everyone is different, therefore different genres suit different people, and everyone has their own interpretation of certain songs. For example, Survivor's "Eye of the Tiger" could be a motivational song to someone, but just another song from a movie to another.
Further evidence of music contributing to character development is the impact that songs tend to have on people. Singer/songwriter Demi Lovato has had a past of eating disorders, depression, and self-harm. Adolescents who have dealt with similar struggles can relate to her, and may feel uplifted by her album "Unbroken" and the hit single "Skyscraper" in which Lovato sings "Go on and try to tear me down, I will be rising from the ground, like a skyscraper." Her words of empowerment make adolescents and young adults who face these issues feel like they are unstoppable and can rise above any negativity being thrown their way. Artists usually tend to make songs that reflect on their upbringing and the story behind who they are. Their fans can relate and feel inspired by their stories and think that if their favorite artists can become successful then so can they.
Artists such as Jay-Z, J. Cole, and G Herbo rap a lot about growing up in the streets, often dealing with gangs and selling drugs. People who grew up in, or live a lifestyle similar to this can often appreciate the rawness of their lyrics and value their humbleness. These artists never forgot where they came from despite their current fame and riches.
Music allows for people to express themselves either through being the artist or the listener. It is something that can be enjoyed by many and it has shaped who we are in some way, whether it be a lullabye or the most recent Beyoncé song.