No Comments
Teacher Spotlight: Mr. Huseinovic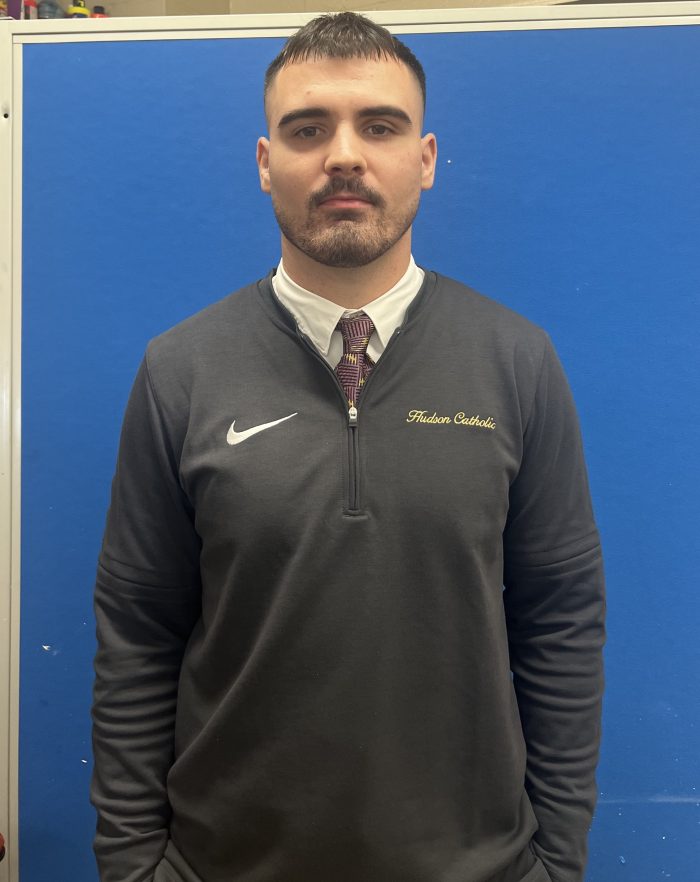 Ryan Laurie | On 04, Nov 2023
Dustin Huseinovic is one of Hudson's Catholic new teachers this year who teaches Art and coaches football. He attended Pace University in New York and graduated with a bachelor's degree in Business Management. During his time at Pace University, he played football as a safety and linebacker.
As a first year teacher at Hudson Catholic, he says that his favorite part is guiding and inspiring students of the same county he was raised in. He chose to teach Art because he wanted students to realize their creativity and artistic ability. 

In his free time, he likes to pursue fashion-related projects and enjoys watching sports. His favorite football player is Sean Taylor and favorite fashion designer is Richard Stark. Someone who has inspired Mr. Huseinovic is his 5th-grade teacher Mrs. Pace.
When asked what advice he has for the students of this year, Mr. Huseinovic replied, "Embrace the journey and give your full effort into your current endeavors. Your future starts now!"