No Comments
Annual Fall Photography Trip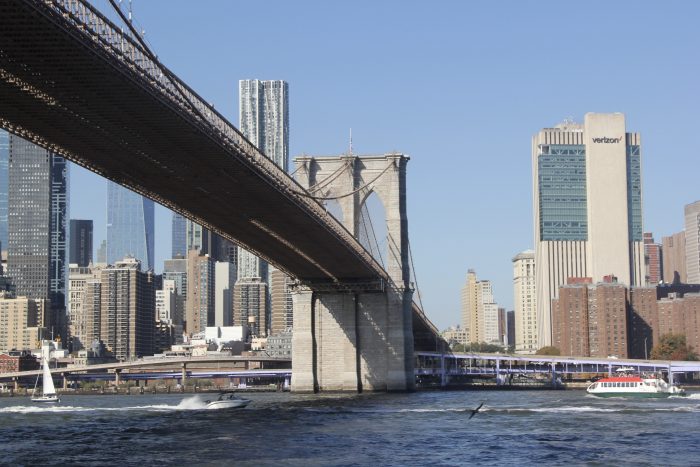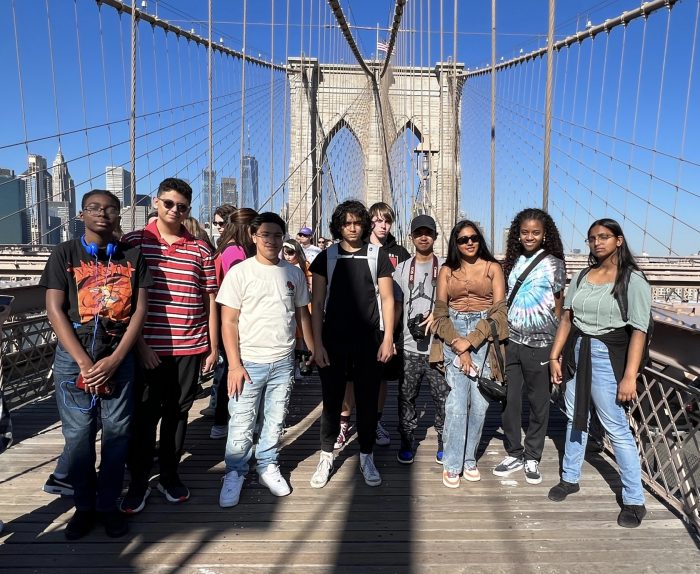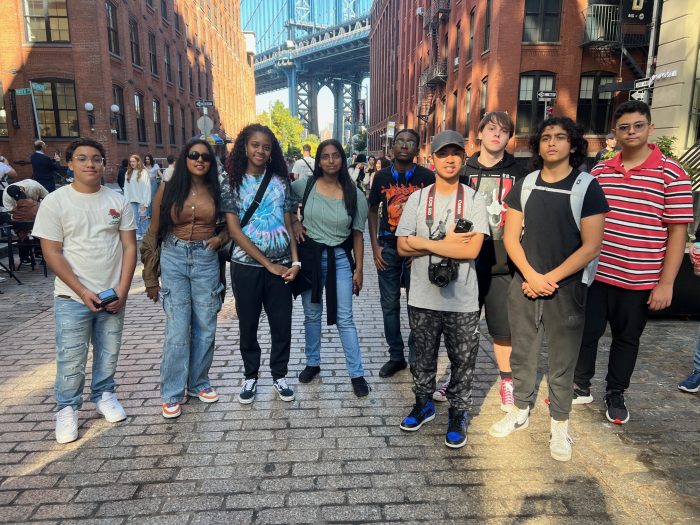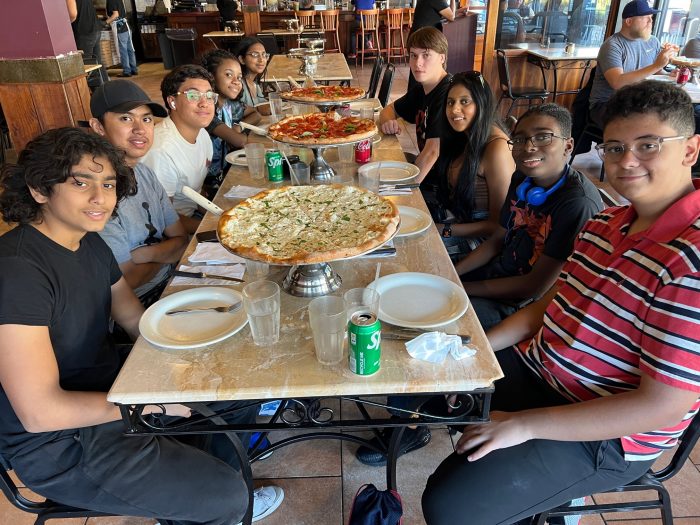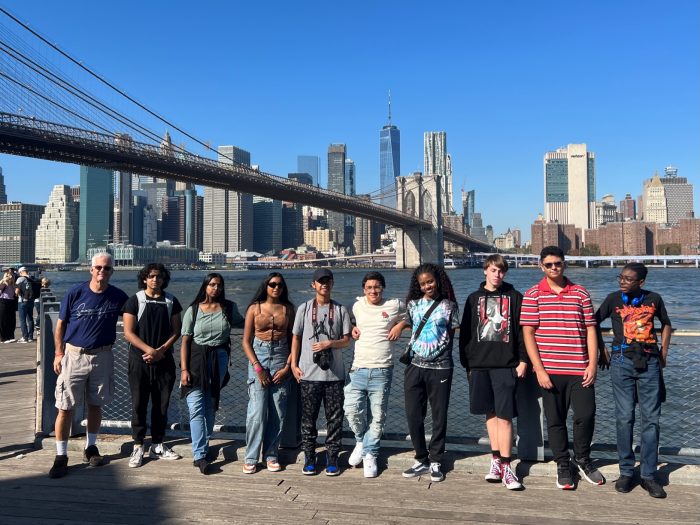 Andrei Fernandez | On 05, Nov 2023
On Saturday, Mr. McGady led the Photography Club on a field trip to Downtown Manhattan and the DUMBO area. Along the way, Mr. McGady explained many of the sights we would be bypassing. Stepping off the PATH, we walked straight to the Brooklyn Bridge, seeing the Woolworth Building, City Hall, and Pace University. Bridge crowds were expected but manageable, especially as it lessened as we got farther from the Manhattan side and closer to Brooklyn, learning about various parts of the bridge's history and statistics.
Once we stepped into Brooklyn, we went straight to the famed DUMBO photo spot for the Manhattan Bridge. Mr. McGady even was kind enough to take photos for some tourists. At Emily Warren Roebling Plaza, named after the woman who mostly led the construction of the Brooklyn Bridge in place of a sick chief engineer and has only received credit recently, the Photography Club took its yearbook photo. For lunch (what else pizza) Ignazio's was able to accommodate us, probably because we arrived just when it opened. The white pizza (a modified version without meat, just simply mozzarella and garlic) was the favorite of the group; only one was ordered along with two pepperoni pizzas.
After lunch, after much deliberation (not wanting to walk the bridge again), we took the NYC Ferry to Wall Street, which Mr. McGady kindly paid for those who couldn't pay via mobile. The ferry itself was short but enjoyable, with the views of the East River and surrounding areas. Once we arrived, we walked Wall Street and its tight streets, a remnant of Dutch Manhattan. Passing by the New York Stock Exchange, we entered the graveyard of Trinity Church, where we saw the graves of Alexander and Eliza Hamiltion, delighting the history/theater nerds. One made a wish with a penny on Alex's grave.
For the final stop, the group entered the 9/11 Memorial, the more somber part of the trip. Mr. McGady struggled at first to find one of the Hawk alumni who died in the attacks, but he eventually found the name, a Port Authority Police Officer who went to the towers while off-duty, dying when the North Tower collapsed.
In short, trips like these, outside the school environment, makes learning and class participation enjoyable. You actually are being engaged with history is what I mean. I hope to be on the next trip, hopefully soon (the trip can distract from the cold weather).