No Comments
Touchdown After Touchdown, Hawks Dominate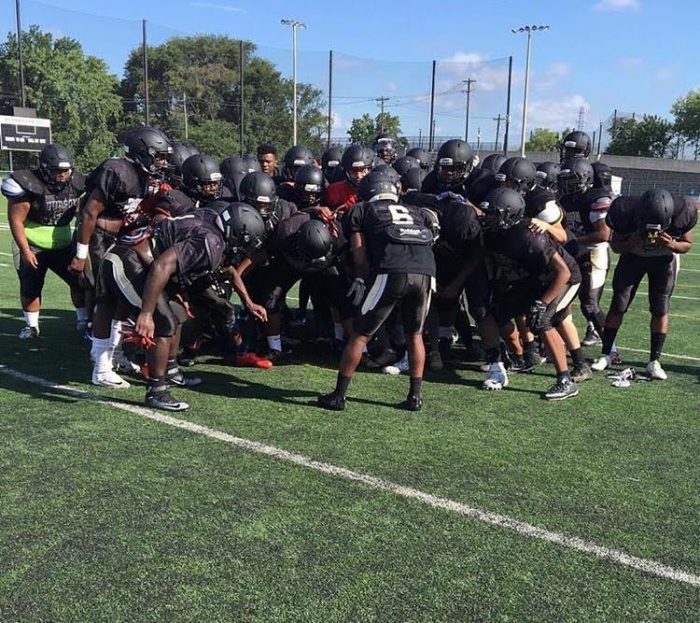 Yasmin Amoo and Lynece Wilson | On 21, Sep 2016
On September 16, 2016, Hudson Catholic Boys Varsity Football won again against Morris Catholic at Caven Point with a final score of 23-0. From start to finish, the boys showed a high level of determination and fought for every point.
They have proved that they are not only great teammates but they share a brotherhood that is worth more than any game. Since moving to a higher division (Non Public Group 2 Super Conference), the Hawks have gotten better and better.
Senior Khashawn Decker scored one of the touchdowns that helped the team to victory. The Commentator asked Mr. Decker what he thinks the result of this season will be, and also how he feels about his teammates.
"This season is looking pretty good so far. We play some tough schools, but no matter how hard the game may be my teammates will always have my back in order to succeed."
Mr. Decker continued, stating, "We're going to have [an] undefeated season, we're going to make it back to states, and we're going to win that too. I feel like my teammates are the best teammates around. We got the best team chemistry, best brotherhood, best everything."
Want to see and hear more from our Hudson Football Hawks? Come out to watch the third game of the season against home team Poly Prep Country Day High School on Saturday, September 24, at 2 p.m.