No Comments
Twin Day (Photos)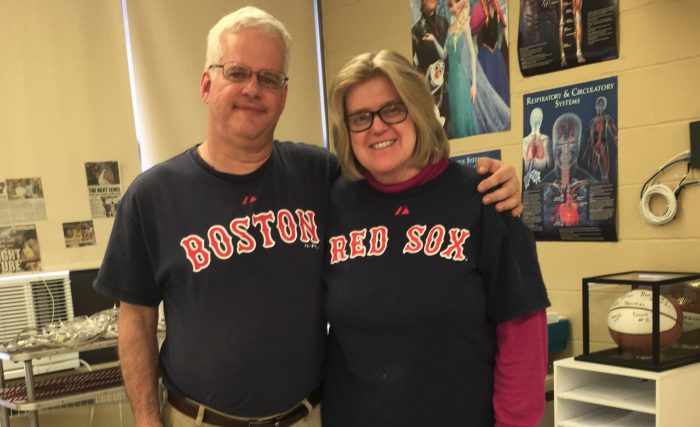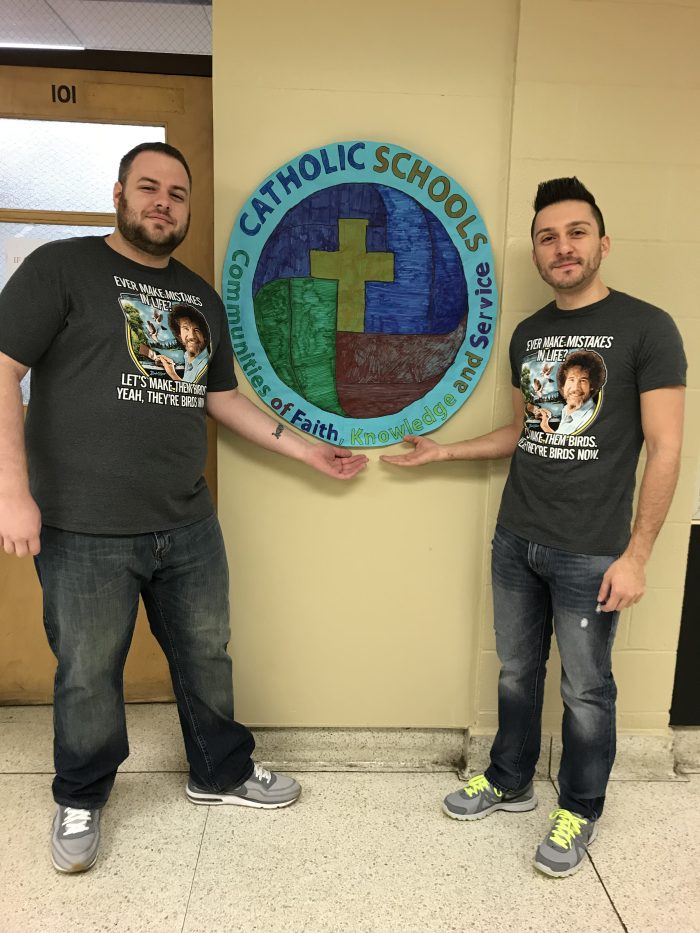 Brandi Davis | On 11, Feb 2018
Last week at Hudson Catholic, it was Catholic Schools Week! On Thursday, February 1, 2018, Hudson Catholic students were allowed to pick anyone they wanted to "twin" with.
Everyone including the staff participated. Mr. and Mrs. McGady twinned, and Mr. Bongiorno and Mr. Marmora showed up to school looking (almost) exactly the same, while Ms. Chavez and junior Adonis Hall looked identical.
Couples like Todd Coles and Kaila Fields, Fabiola Lopez and Joshua Ortiz also walked around the halls looking exactly alike.