2 Comments
What Music Means to Us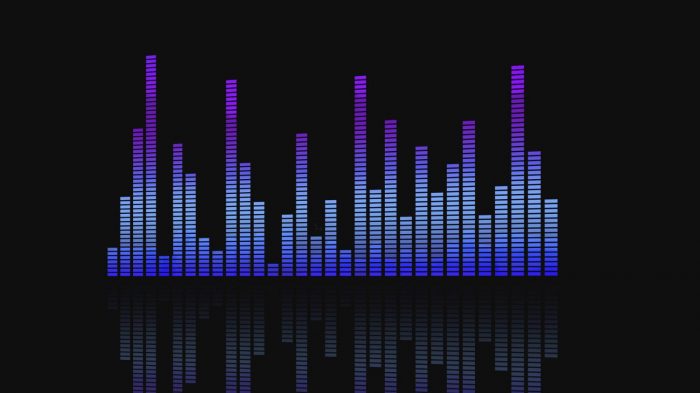 Multiple Writers | On 26, Nov 2018
Kai Jones: "Without Music I Probably Would've Gone Crazy by Now"
Music has been a part of my life for as long as I can remember. You could categorize my whole family as music fanatics, so it's only right that I'm one too. Early memories of music and I could be traced back to a three-year-old me dancing to R. Kelly's "Step in the Name of Love" in my backyard during a cookout, or "Sweet Thing" by Mary J. Blige blasting on the stereo on an early Sunday morning, only to wake up seeing my mother vigorously cleaning the house. At a young age I fell in love with R&B/Soul music. Artist like New Edition, D'Angelo, SWV, Musiq Soulchild, and Xscape all caught my ear.
As a kid and even now, the only station we listen to in the car is 106.5 WBLS. As a preteen I'd often find myself in the backseat on my phone trying to Shazam each song that appealed to my ears. Whenever my parents played their music they would look at me with a little smirk and say, " What you know about this, Jonesy?!" I'd just roll my eyes because little did they know I'd been studying the lyrics for days before. Music has always fascinated me, from the way so much emotion could be portrayed in a song or just how it would make me feel.
Throughout my life, my taste in music has changed drastically. My main focus of music has always been around hip hop and rap, whether it be old school rap/hip hop or the new stuff we have today. I love the sounds of beats and all of that. But in sixth grade I started to dabble into different types of music like k-pop and other things. Now I look back at times like that and cringe.
Music now plays a big part in my life. I have a playlist for almost everything and it just creates a good mood for me no matter what I'm listening to. Without music I probably would've gone crazy by now.
Itzilli Florencio: "Music is Free Therapy"
Do you ever wonder what life would be like without music? The world would be a very quiet place. Music is something extraordinary. It's what makes a human, well, human.
Music shapes our lives in numerous of ways. It is the fabric to our lives and the definition of society. Music is one of the most treasured human experiences–everyone enjoys music, whether it's classic, rap, or heavy metal. It can soothe your soul, calms you, inspire you, or set you on fire.
Music is prominent in every major event, from simple gatherings to weddings, graduations, and birthday celebrations. Music can be seen as an art and without it our lives would be incomplete. The ambience in any room can simply be set by adding some music.
Music helps us understand what it means to be human and lets us imagine our future. Studies show how music affects our brain deeply. It creates strong feelings and a lot of memories which allows us to process what we want to say and what to in music.
Most of my close friends always ask me what music means to me. Every time I explain to them they tend to look at me funny, but here goes.
To me, music is like clouds. Like clouds floating over a jungle, inside huge speakers, playing not just any ordinary music, but music that makes us live and understand life. 
Music improves our creativity, learning more memorable, reduces stress and anxiety. Music is our free personal therapy.
Tynasyah Keith: "Music Solves Everything"
What is Music? Music is a form of art that expresses what your mood happens to be. Just like poetry, music comes in various different genres like hip hop, R&B, rock, and jazz. There are so many genres of music that exist in this generation that it's hard to keep up. Every artist has a truth they want to express to their audience.
Anyone can sing–it don't matter if you can't or can! If you can sing just for fun, then that's all that matters.
You can be going through a breakup and maybe you want to listen to a little Taylor Swift, and maybe want to soak in your tears, or maybe you can be like me and just sing your heart out and just don't give a care in the world. Maybe your feeling a little 90's vibe and listen to N'Sync or a little Britney Spears, maybe a little "Oops I Did It Again." Or maybe you want to listen to a rock, trying to imitate Freddie Mercury's voice and strain it by attempting to sing your highest pitch of "Galileo." It doesn't matter what you're going through in your life: just sing it out. Music solves everything.